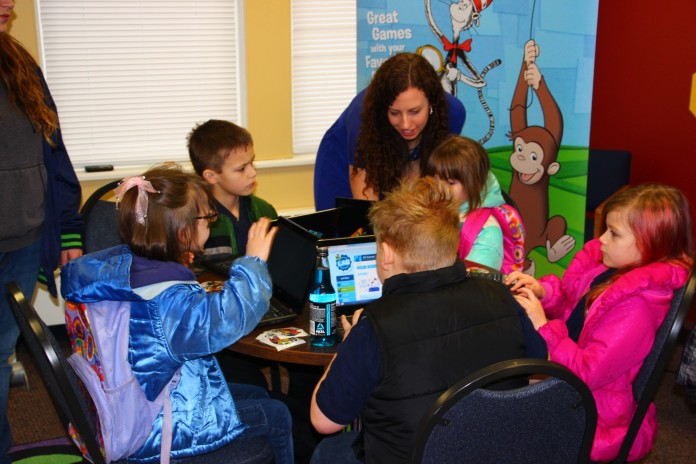 By Tom Rohrer
In a society dependent on the use of the internet, it's essential students and their families are connected.
On Tuesday, March 4, at the offices of the Foundation for Tacoma Students in the Pantages Theater building, Comcast announced a $50,000 grant and in-kind support towards the hosting foundation. The $50,000 grant is part of a nationwide effort from Comcast, titled Internet Essentials, to connect families to home broadband internet, Comcast's Gold Medal Recognition Program has developed more than $1 million in grants for non-profit partners to create Internet Essential Learning Zones.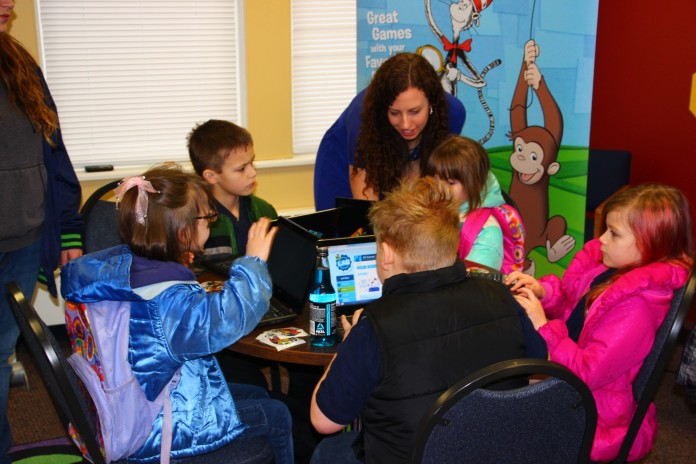 In attendance was Walter Neary, Public Relations Director for Comcast, Eric Wilson, President of Foundation for Tacoma Students, Marilyn Strickland, Tacoma Mayor, and representatives from The Tacoma School's Superintendent's Office, KBTC-Public Television, Tacoma Urban League and the Tacoma Housing Authority.
The announcement was a cause for celebration and displayed the tireless efforts from community organizations and leaders.
"I'm very proud of Tacoma and what it's done," said Neary. "From the beginning, the community and these organizations have been on board.  Digital divide is a real and serious issue and we need to tackle it.  We're very proud to be a part of this effort."
Joining the representatives were elementary students and their parents from the local community. During the discussion, the children had a chance to sample the online learning opportunities on a series of computers in the room.
The grant will support three specific programs within the Graduate Tacoma! movement.  Graduate Tacoma! has a goal to increase graduation rates by 50% by 2020.
SummerlearningTacoma.org is a hub that provides opportunities to parents and students to engage in learning activities online and in the community, during the summer months.
Ready to Learn Camps for Kids with Mobile Learning Lab will host three two-week educational camps run by PBS Kids.  Students between kindergarten and third grade can attend the camps to improve academic skills and to keep their minds sharp during summer vacation.
The Tacoma Urban League will partner with Comcast to provide digital training for families.  This training will allow parents to grasp computer skills that will help support their child's educational development.
"These are programs set on benefitting the entire community, not just parents, students or teachers," said Neary. "This is a foundational piece for Tacoma's future."
When graduation rates within the Tacoma Public School District hit 57 percent in 2010, citizens, community organization and local leadership knew it was time for a change.
Four years later, the community wide effort has changed education in the area for the better.
The Foundation for Tacoma Students began in 2010 and brought forth a goal to the surrounding community.  According to Wilson, the graduation figure has risen every year since 2010 and sat at 70% in 2013.
"We were a bit overwhelmed by how daunting the challenge appeared a few years ago, but the community has come together," said Wilson.  "It's great to see another community partner stepping up in Comcast and fill the gaps that will help us reach that goal.  It's not just educators, it's not just schools, it's not just the students and the parents… it's the entire community that has brought us to this point."
"Tacoma can do this," Wilson continued.  "There's something very special about this community with regards to kids and their education."
Mayor Strickland emphasized the importance of education in the area and how impressed she's been with the Graduate Tacoma! Project and the support of organizations such as Comcast.
"When I first got started, people said something like this couldn't be done," Mayor Strickland said. "The increase in graduation rates from 2010 to 2013 are impressive.  When you look at a city, and why people choose to live there, they typically make decisions based on three things – Is there a good paying job, is there a quality education system in place and is there talent here?  When companies choose to relocate, jobs follow talent.  So it's imperative we provide opportunities to our young people to be that talent pool so Tacoma can grow the way it should."
"We all want all Tacoma students to become more digitally literate so they can enhance their education and utilize everything the internet has to offer," added Tacoma Deputy Mayor Victoria Woodards in a press release.
Wilson is pleased with the efforts to this point but understands a lot of work remains. Thanks to the support he has already seen, Wilson is confident that the community can reach the 87 percent graduation rate together.
"The years ahead are very exciting but it will be harder and harder to get that full goal," He said. "If we all stay at the same table, we as a community can get there."
Through the grant, Internet Essentials eligible families in the Pierce County School District will receive six months of complimentary service if they apply for the program before March 18 and are approved.  Internet Essentials eligibility requires that families attend Pierce County schools and are not currently Comcast customers.  For more information, call 1-855-846-8376 or go to www.InternetEssentials.com.