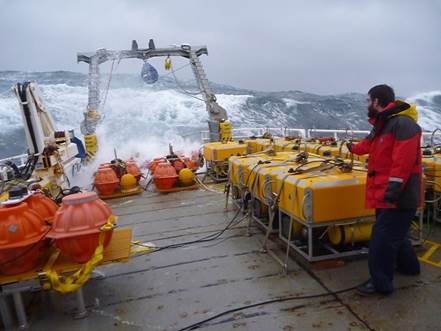 Submitted by University of Puget Sound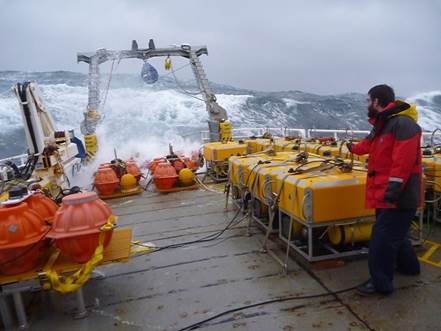 For 300 years the shifting crust of the Earth off the coast of the Pacific Northwest has been building up the momentum for another giant earthquake. The last big one in the region, a magnitude 9.0 quake in 1700, rocked the Northwest, possibly causing the legendary Bonneville Landslide that covered more than five-square-miles (south of Table Mountain), and unleashing a tsunami on Japan.
On Wednesday, Sept. 10, Jeff McGuire, a geophysicist with Woods Hole Oceanographic Institution of Massachusetts, will give a lecture about what could be the next major earthquake in the region, why it is so hard to predict, and what scientists are doing to change this. The free lecture, "Seafloor Seismic and Geodetic Experiments on the Cascadia Megathrust," will be in Thompson Hall, Room 175, on the University of Puget Sound campus. It will run 7 p.m.–9 p.m. and includes a Q&A session. Tickets are not required.
McGuire's talk will focus on the Cascadia subduction zone—a 620-mile-long strip running from Vancouver Island, Canada, to Cape Mendocino, Calif., where the Juan de Fuca Plate at the bottom of the Pacific Ocean is being pushed under the North American continent.
The prominent scientist has studied earthquakes for more than a decade and has developed new analytical techniques in both seismology (the study of the wave field from ruptures) and geodesy (the study of the surface deformation left behind). In his talk he will reveal some of the initial results of his ocean-floor experiments. State-of-the art research like this requires technology ranging from cabled systems that wire up entire tectonic plates with underwater sensors to microchip-scale atomic clocks that keep precise time.
McGuire says we know far less about the potential timing of earthquakes off the Pacific Northwest than we do about those at the California fault lines, because the study of the Cascadia area is only just beginning. The area, however, is capable of generating large earthquakes and tsunamis, similar to those that occurred on March 11, 2011, creating waves of up to 130 feet and devastating the north end  of Japan's main island.
That unanticipated earthquake, McGuire says, "demonstrated that even the best onshore geophysical data sets do not reveal the details of what to expect."
Jeff McGuire has published and lectured widely on earthquakes, and is a member of the board of directors of Incorporated Research Institutions for Seismology. In addition to working for Woods Hole Oceanographic Institution, the world's largest private, nonprofit oceanographic research center, he has been a scientist at the Earthquake Research Institute at University of Tokyo, and a professor at California Institute of Technology. He received his Bachelor of Arts degree from Washington University in St. Louis and a doctorate from Massachusetts Institute of Technology.
The lecture is sponsored by the University of Puget Sound Department of Geology and Bill and Gail Weyerhaeuser.