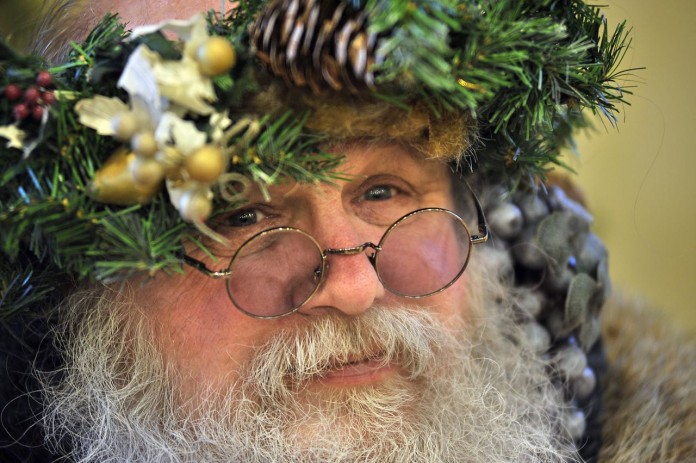 By Douglas Scott
This winter, travel back in time to the 1850s and experience a Victorian Christmas in the Washington Territory. Complete with traditional clothes, a visit from Father Christmas and even delicious hot chocolate, you won't need a time machine or Delorean to attend. All you need is a couple of dollars and a desire to see this unique event at as Tacoma's Fort Nisqually's Living History Museum.
"We invite everyone to take a break from the commotion of the modern holiday and be part of an old-fashioned Christmas celebration," said the Fort's event coordinator, Chris Erlich.
On Saturday, December 6, Fort Nisqually will be hosting their annual 19th Century Christmas. From 11:00 a.m. to 4:00 p.m. which costs just $5-$8 per person, with kids 4 and young admitted free. Starting with the arrival of the yule log, visitors to the fort are in for a special adventure. Re-enactors give toasts and sing Christmas carols with those in attendance, celebrating holiday cheer. For those interested in the yule log, visitors will also have an opportunity to take home their own piece.
Inside the fort, guests will be able to walk through nine buildings, including the National Historic Landmarks, the Granary and the Factors house. Visitors are also encouraged to take their own photos with Father Christmas, join in parlor games and even make their own ornaments. However, the best experience you can have is to engage in conversation with the numerous volunteers and re-enactors.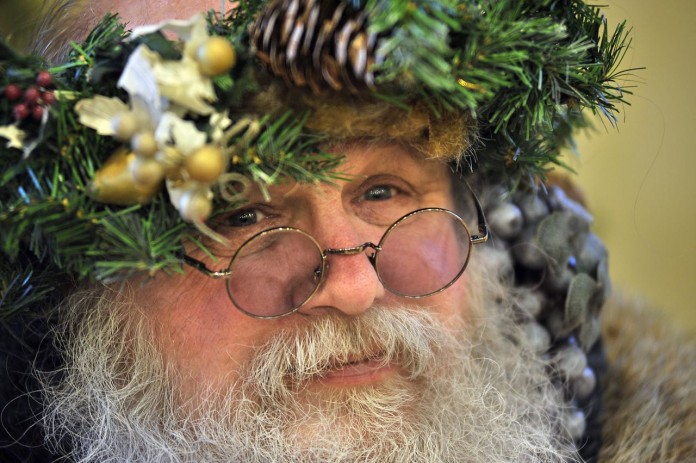 Fort Nisqually is a living history museum, bringing life within the walls of the historic fort. Close to 200 volunteers help events like this happen throughout the year, most of whom are from Washington State. A few volunteers do travel from Oregon and even Canada to participate in the events. For the 19th Century Christmas, the volunteers will be out and around the grounds of the fort.
"They bring the fort to life!" exclaimed Lane Sample, an education program specialist for Fort Nisqually Living History Museum.
Lane went on to say that the majority of the volunteers make their own costumes, spending time researching to be as authentic as possible. There are some clothes provided by the fort for new volunteers, but most are handmade.
Most of the volunteers are experts at numerous skills that are not widespread in today's modern lifestyle. Among the Living History volunteers, cooks, wood workers, knitting experts and seamstresses practice and refine their skills, creating masterpieces in each of their fields.
"The volunteers are an amazing group," says Lane. "They have passion not only for their research but with sharing and educating public."
Educating the public is an important part of the experience at Fort Nisqually, which holds numerous events year round. From candle-light tours to ghost stories around a bonfire and workshops, volunteers work hard to spread their love for this time period to guests. From small children to those more seasoned at life, the volunteers and re-enactors do a fantastic job of making one feel like they have travelled back in time.
You don't have to be a museum lover to enjoy Fort Nisqually's Living History Museum. Unlike other museums that have displays, passing through the gates of Nisqually visitors are taken back in time, getting to actually see what life was like when Washington was becoming a territory and state.
Last year's 19th Century Christmas saw around 500 visitors come to Fort Nisqually, and this year looks to be just as popular. Whether you are interested in becoming a volunteer, or just walking the grounds and being transported to the 1850s, the Christmas Celebration at Fort Nisqually is a family-fun event that is sure to become a holiday tradition.
On Saturday, December 6, head to Fort Nisqually and enjoy a hot cup of cocoa while taking a step back in time. The Fort Nisqually Living History Museum's 19th Century Christmas needs to be added to every family's holiday list. Make sure to follow Fort Nisqually on Facebook and Twitter to hear about all the upcoming events!