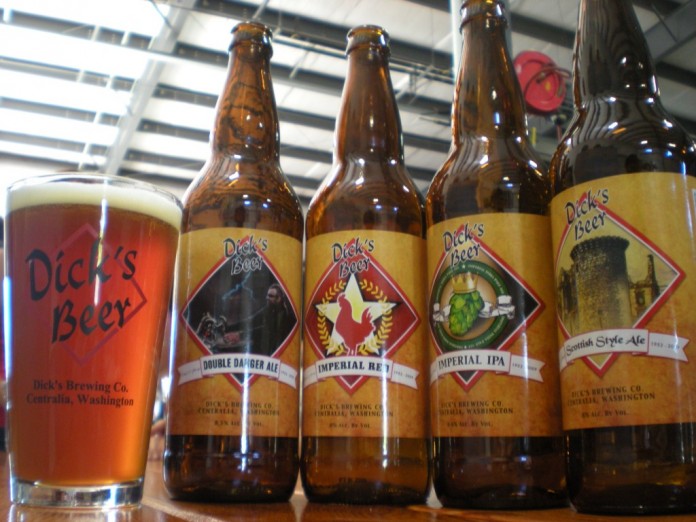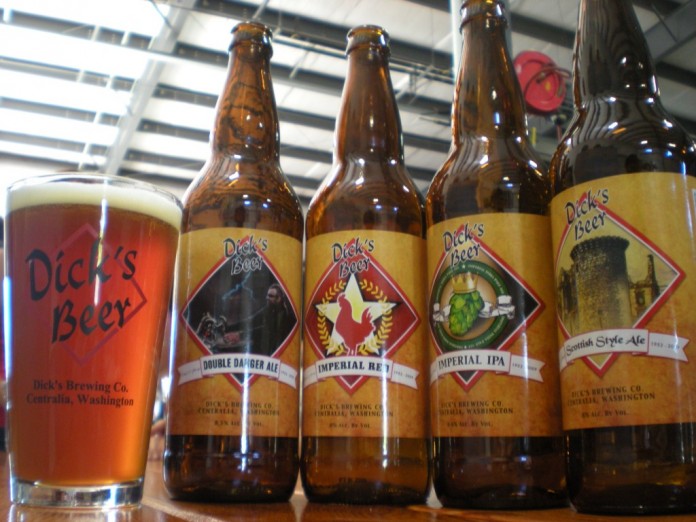 Coming up, you'll be able to sample several of the top food trends for 2015 all in one place. The Huffington Post recently posted a list of these trends, spotlighting the rise in fermentation, shopping local, and the emerging prevalence of craft food and drink. On Saturday, March 14, these merge at the first annual Lucky Eagle Beer and Wine Festival at the Lucky Eagle Casino and Hotel in nearby Rochester.
No matter the occasion, a good festival is a true delight. A recent study celebrated the many benefits of such local, community-based events. "Festivals promote community pride by celebrating things that make a town special and evoke good feelings….Whatever a festival's theme, it's bound to be instructional and visitors are bound to learn from it," the study said. "Of course, education (including greater awareness and new knowledge) is another social benefit of festivals. But this isn't learning from a book or in a classroom—this is hands-on, experiential learning offered in the fun context of celebration."
This event is sure to accomplish all of those through the medium of regional craft beers and wines and the wealth of knowledge of those who make them. Lucky Eagle Promotions and Events Coordinator Jessica Brooks promises that even though "this is our first event, it will be an intimate experience for our guests to be able take their time and enjoy the tasting without being overwhelmed by crowds."
With more than a dozen vendors offering themed crafts and the casino's Sidewalk Deli, which is providing on-site food, the highlight of the afternoon will be award-winning wine and beer from around the area. Visitors purchase a commemorative logo pint beer or wine glass and eigh drink tickets for either $20 in advance or $25 at the door. These tickets can be exchanged for samples from Dick's Brewing Company, Scatter Creek Winery, Northwest Mountain Winery, Mill Lane Winery, Mt St. Helens Cellars, Hi-Fi Brewery, and many more.
The Lucky Eagle has long been a proud, active force in our region. Their sponsorship of this festival and so many others echoes the study findings mentioned earlier. "A third social benefit of festival sponsorship is stronger relationships within a community…the benefits last well beyond the event, as people bring their connections and collective knowledge and skills to improve the community. Connections are the 'glue' that hold communities together; without them, a community stagnates and the quality of life declines. Experts call this glue social capital, so viewed through this lens—festival sponsorship increases the social capital that makes for healthy communities."
Whether you find joy in small batch brewing, artisan-crafted gifts, or savvy food and drink pairings, this festival promises to be the first of many. But don't forget that even award-winning winemakers like France's Christian Moueix stress, "More important than food pairing is the person with whom you drink the wine." Come share the experience, the flavors, and the sense of community.
The Beer and Wine Festival will run from 1:00 p.m.–5:00 p.m. on March 14. Tickets are available online through the Lucky Eagle's website or by calling 1-800-720-1788. If you plan on visiting one of the casino's many dining, gaming or event options beforehand, stop by the Players Club window for tickets.
Visit the Lucky Eagle Casino and Hotel at 12888 188th Avenue Southwest in Rochester.