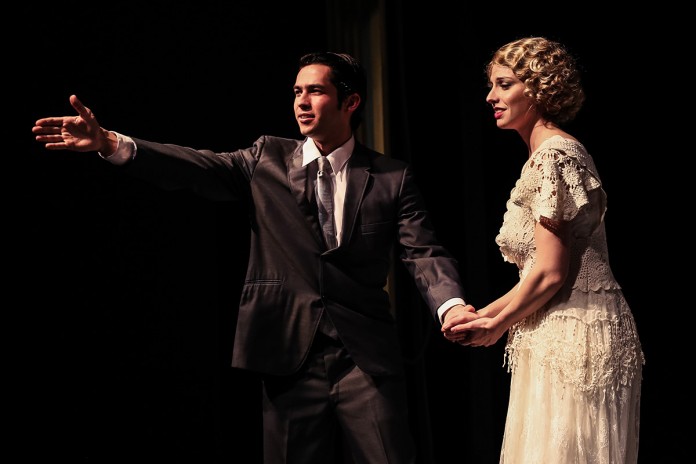 By Sonia Garza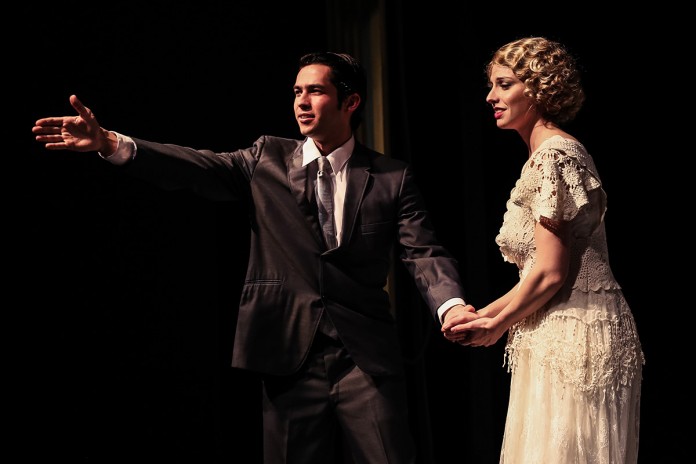 Lights, camera, action! Acting is an art not for the faint at heart, but for Veronica Tuttell, acting is her dream. Growing up in California, it was a mandatory acting role back in junior high school that led this shy and quiet girl to step out of her comfort zone and act in a play. And, while it would appear that this kind of profession is reserved for more extroverted personalities, Veronica's role proved to be a pivotal point in the shy girl's life. Although she was nervous, her small comedic part led her to make the decision to go big or go home. Through her nerves, she was able to get the audience to laugh and, in that moment, she knew she was hooked. Acting became her life's dream.
As time went on and Veronica grew up, she met and fell in love with her husband, a soldier in the US Army, and followed him from duty station to duty station. Her acting dreams took a back seat to the unstable military lifestyle of an Army wife and in that time she held various jobs and pursued her education. Holding down a career is one of the top struggles military spouses face, as having a traditional nine-to-five can be difficult when dealing with multiple deployments and frequent moves. For Veronica, it is the lesson in perseverance of being a military spouse that has made it possible for her to roll with the punches. It is being a military spouse that has made her resilient, guarding herself mentally and emotionally to deal with the military lifestyle.
It wasn't until recently that Veronica made the decision to return to her passion — acting. It was the one thing that mattered most to her, even though she had been absent from that life for so long. The thing she feared was that in acting she would have to break down her walls and be vulnerable again. "I discovered that if I'm really scared of something then I should probably be going after it."
Veronica made her debut return to the stage as Daisy Buchanan, the female lead in the "Great Gatsby" at the Tacoma Little Theatre. She received praise and accolades for her role and Veronica says many even raved that the play was better than the book. The cast made the play the success that it was. Veronica says she was able to relate her own experiences to the character of Daisy and relied on the rehearsal process to evolve and gain a better understanding of her role.
Veronica says she lost herself in her role, being that it was unique and different from her own quiet and shy personality. "As you inevitably put a piece of yourself into the character," Veronica says, "I think you also inevitably take a piece of each character with you when it's over." For Veronica, it's easier to act like someone else since she has a hard time being herself. "That's one of the main reasons why I love acting. It's like taking a vacation from being myself." Acting has allowed Veronica to lose herself in a story or character, so much that she sometimes forgets there are other people watching. "The imaginary world becomes my reality," she says.
In her nine years as a military spouse, it has been interactions with different people and traveling around the country that has given Veronica a wide variety of experiences to draw from. As a military spouse, you are required to make sacrifices, and it can be difficult to find a good support system, especially if you are far from home. Veronica draws her strength from her husband and her friends. Just knowing that people are rooting for her success makes a positive difference in her day-to-day life. And, in an unfamiliar industry where it can be easy to second-guess yourself and your choices, it is that support system that keeps her going.
Seeing a military spouse take a risk and go after their dreams can inspire other military spouses to do the same. Veronica says that going after a dream or anything meaningful is probably going to be slightly terrifying. "I think a major reason for that is the fear of failing. Failure is just part of the process. It's how we learn and grow, and I'm trying to learn to be less afraid of it." After telling her dad that she decided to return to acting and expressing her fear about it, he sent her a photo that read, "Let's go fail at something." As funny as she thought that photo was, it reminded her that if you find something you want, you have to go after it and never give up.
As far as her recent accomplishments, Veronica is quick to say that she does not see herself as a success yet, but it looks like the best is yet to come. She is currently working on perfecting her craft by studying roles and volunteering at the Tacoma Little Theatre. While not pursuing any role in particular, for Veronica, any role would be a dream role. Her dream is more about working with a great group of people and she hopes to have the opportunity to do just that.
All photos credit of Dennis Kurtz, DK Photography.