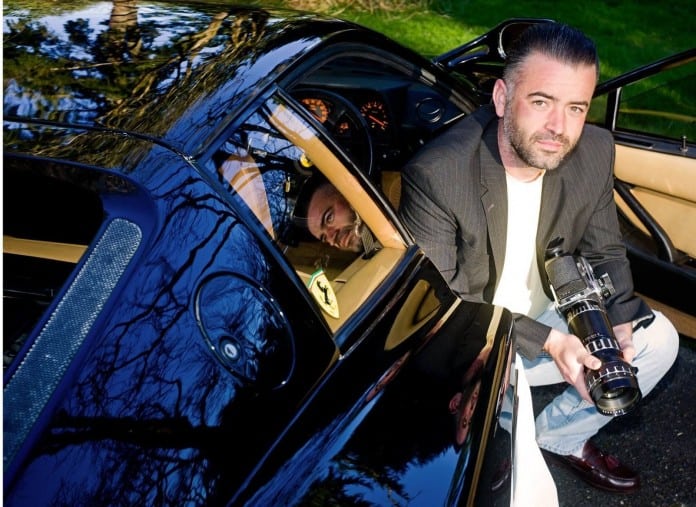 By Margo Greenman
What is your definition of a real man? Is he bearded and burly? Sleek and stylish? Does he have a knack for working on muscle cars or does he exercise his green thumb instead?
Over the years, the way we define what a "real man" is has transformed. The mustache-wearing, muscle-flexing Brawny man of yore has since been replaced by computer-loving gamers, pint glass-slinging bartenders and paintbrush-wielding artists of different sizes, shapes and colors, all worthy of the title "real man."
Over the past three years, Music and Art in Wright Park has highlighted 36 different well-known real men from various corners of Tacoma with three editions of its 12-month Real Men of Tacoma calendar.
It all started in 2012 when former Music and Art in Wright Park Music Director Cody Foster set out to develop a creative way to raise money for the annual music and arts celebration. He thought it would be fun to create a calendar highlighting the gritty city's prominent male figures in their most "sultry" poses. The calendar, which is a satire on more traditional stud muffin calendars, started as a joke but came into fruition after receiving widespread support from other Music and Art in Wright Park organizers.
The first calendar, which was released in 2012, featured 12 different Tacoma men, one for each month, posed in their natural environments. One month featured a boxer-wearing Sean Horst watering his garden; hose in one hand, guitar in the other, and a six pack of Rainier at his feet. Another month captured a fresh-out-of-the-shower fedora-wearing Dave Takata ready to take on the day.
The calendar, which experienced a brief hiatus last year, returned this year under the guidance of Jayme Fisher, Music and Art in Wright Park's new music director. Fisher, who had volunteered with the music festival for four years before stepping up as music director, thought it was important to bring the calendar back. Not only does it generate a big portion of Music and Art in Wright Park's funding, but it's also something the community looks forward to each year.
Wanting to make the calendar as successful as possible, Fisher knew she was going to have to change a few things. First and foremost, she wanted to get more people involved. Fisher invited six Tacoma photographers to contribute to the calendar. "I wanted to offer them an opportunity to show off what they do in a way that promotes other art for the community as well," says Fisher.
As word spread about the calendar's return, Fisher says her inbox quickly began to fill. "All these people started coming to me," she says. "I realized it was going to get a lot bigger than what my initial plan was."
In previous years, Music and Art in Wright Park organizers would hand select the men who would be featured in the calendar, gathering friends and anyone willing to show off a different side of themselves.  But with so many interested in participating this year, Fisher decided it would be best to put it to a vote. The community was invited to nominate and vote for their favorite "real men" on the Tacoma Weekly's website, and Fisher says the response was overwhelming. "We received over 1,000 emails," she says.
After the votes were tallied, Fisher organized a team of photographers to help the men realize their creative visions. Ryan Lowry, one of the men featured in this year's calendar, understood the process well — he was one of the photographers who worked on the inaugural Real Men of Tacoma calendar back in 2012. Being on the other side of the lens, Mr. September says the inspiration for his photo stemmed from his two greatest passions: photography and cars. "I lined up an old Ferrari and I posed with the biggest, old camera setup I had," he says. "It worked out well since anyone who knows me knows all I care about is cameras and cars."
Like Lowry portrays in his September spread, Fisher says the calendar is an opportunity for the community to see a different side of some of Tacoma's well-known residents. "The calendar shows a different side to all these husky, tattooed fellows that you see all the time," says Fisher. She also notes that there's no need for the ladies to feel left out. Fisher says she is in the process of starting a Real Women of Tacoma calendar, which she hopes to have available in time for the holiday shopping season.
Want to get your hands on a Real Men of Tacoma calendar? The 2015 to 2016 summer to summer calendars are $20 each and can be found at Tacoma establishments like the Nearsighted Narwhal, 2nd Cycle and The Valley, just to name a few. Proceeds from the calendar help benefit Tacoma's annual Music and Art in Wright Park Festival, which takes place this year on Saturday, August 8 in Wright Park.
(All photos courtesy of Real Men of Tacoma calendar.)