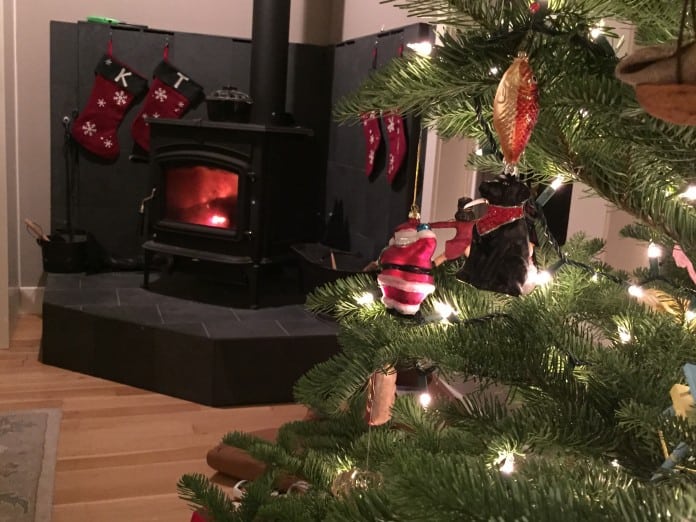 Winter is coming. Not just to Westeros (Game of Thrones fans are already with me here), but to Pierce County and the rest of the South Sound as well. And when it gets cold and blustery outside, we tend to hunker down and wait it out. But before you begin your winter hibernation, take a good look at your home. While the "whitewalkers" won't be attacking it, the rain, moisture and moss will.
To win the battle against the winter elements and keep your home safe, efficient and warm, follow these eight tips offered up by the home experts at Boggs Inspection Services. With countless home inspections under their belts, these guys know exactly where the wintertime weak points are in your home and how a bit of time spent with this checklist can help avoid hours of headaches and costly repairs.
Reverse the rotation of your ceiling fans.
Fast and easy, this tip is unknown to many homeowners, yet is free and takes only minutes. Most fans have a switch on the motor house that allows you to reverse the direction the blades rotate, forcing air down, back into the room. Since hot air rises, heated air circulates back down toward the people sitting on the couch instead of hanging out on the ceiling. Have a vaulted ceiling, this is especially critical for you and could result in notching down that thermostat a degree or two as well.
Seal windows and doors.
Heat escapes and cold enters from any gap in your home. Even tiny gaps where caulk is loose or missing can cause drafts and heat loss, and ultimately a higher heating bill. Hire a professional energy auditor if you want to analyze the entire building envelope, finding hidden leaks. However, a tube of caulk and an exterior inspection goes a long way when it comes to sealing areas of potential leaks and saving yourself some money on your heating bill.
Tune-up your heating system.
Hire a technician from a local HVAC company to visit your home and look over all parts of your furnace or heat pump. This relatively low cost inspection could save you hundreds during the winter, or uncover a potential problem that could result in a furnace failure during a cold snap. Don't wait. Service wait times increase as the temperatures drop. Ask for an important CO2 leakage test as well, to keep your family safe.
Manage your exterior water pipes.
When temperatures dip below freezing, exterior hose bibs and sprinkler lines are the first to freeze. Avoid this common headache by disconnecting all hoses now. Most houses 10 years old or newer have frost free spigots and removing hoses is all you need to do. If your home is older, turn off exterior water from inside the house. Don't forget to drain the sprinkler lines. Digging up your lawn to repair a leaky line will not be your favorite spring activity. Not sure what to do? Call a lawn care company to walk you through the job over the phone or come by and ensure they are set for winter.
Check out your roof.
Fall is beautiful in the Pacific Northwest, however, all those pretty leaves can end up on your roof, leading to trapped moisture and, ultimately, roof damage. If comfortable, access your roof (using all safety precautions) and inspect shingles, flashings and gutters for damage or clogs. Not interested in climbing? Call a professional. An inspection and cleaning job shouldn't break the bank. Use a rake or blower to clear debris, but be careful to work in the direction of the shingles, avoiding pulling up the edges.
Inspect fireplaces and chimneys.
Santa's once a year trip down your chimney doesn't equal an official "chimney sweep." Follow this comprehensive checklist, crafted by Boggs Inspection Services, to ensure your fireplace is safe and snug this winter season.
No pruning (at least for now).
When we get the rare sunny winter day, it's tempting to start in on the yard work, trimming trees and shrubs. Resist! Let trees and shrubs lay dormant until late winter. Just before spring growth emerges, pull out the pruners and go for it. For advice, contact your local Master Gardeners Association or a local nursery where you can often attend free classes and access terrific region specific information.
Check your rainwater management systems.
This is just a fancy way of saying, "Check your gutters and downspouts." Rain is no surprise in our winter forecast. Ensure all that rainwater is headed away from your home. Gutters should be clear and connect to a functional downspout. All downspouts should direct water away from your home and connect either to an underground drainage system or a splash block placed underneath. Despite its soothing patter on the roof, moisture can be your home's worst enemy.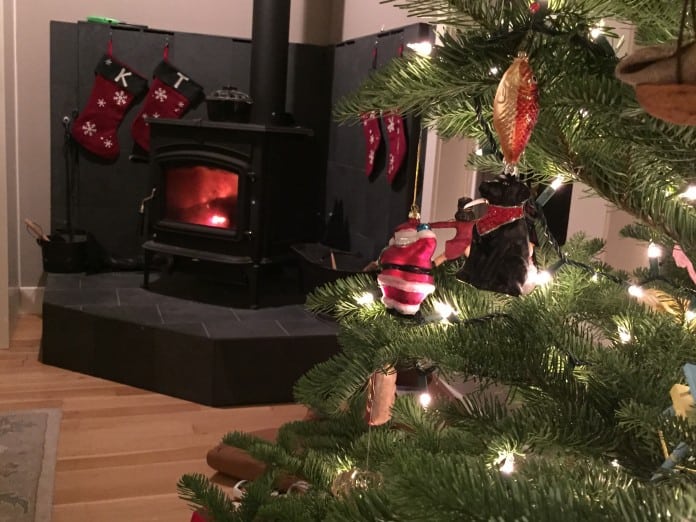 Want to know more about the inner workings of your home and whether it's hiding any surprises? Call Boggs Inspection Services for a full home inspection. While they do primarily inspect during a real estate transaction, their professional inspectors also offer general home inspections year-round. Their expertise can help you rest easier during the winter months for just a small fee.
For more information, visit Boggs Inspection Services online or call 360-480-9602.