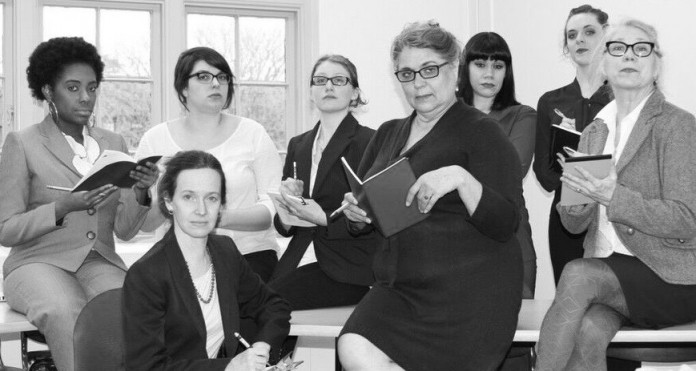 Submitted by Tacoma Little Theatre
Tacoma Little Theatre and Toy Boat Theatre presents a "progressive" staged reading of "Top Girls" by Caryl Churchill, on Wednesday, April 13, and Thursday, April 14, 2016, at 7:30 p.m. The production will be directed by Marilyn Bennett.
"Top Girls," written in 1982, is British playwright Caryl Churchill's homage to women who knock on the glass ceiling, yet a cautionary tale about the sacrifices inherent in rising in an oppressive hierarchical society. Opening with a brilliant, wine-soaked celebratory dinner with five progressive women from history, the play follows Marlene, newly promote to Manager of the Top Girls Agency, through a reckoning with the life (literally) that she gave up to get there. In this TBT treatment conceived by Marilyn Bennett, the audience will attend the opening dinner scene in TLT's cabaret-like lobby (food and libation for purchase), then move into the theatre to watch how things develop at the agency, traveling back to the lobby to witness the reunion of Marlene and her sister Joyce, in Joyce's kitchen. There will be two 10 minute intervals to transition from space to space.
Featuring the talents of: Christine Anderson, Marilyn Bennett, Katelyn Hart, Ashley Jackson, Kait Mahoney, Deya Ozburn, Ellen Peters and Melissa Wyatt
Tickets for the April 13 and 14 performances at 7:30 p.m. are $10 for non-TLT members and free for members. Tickets may be purchased online at www.tacomalittletheatre.com, or by calling TLT's box office at 253-272-2281.