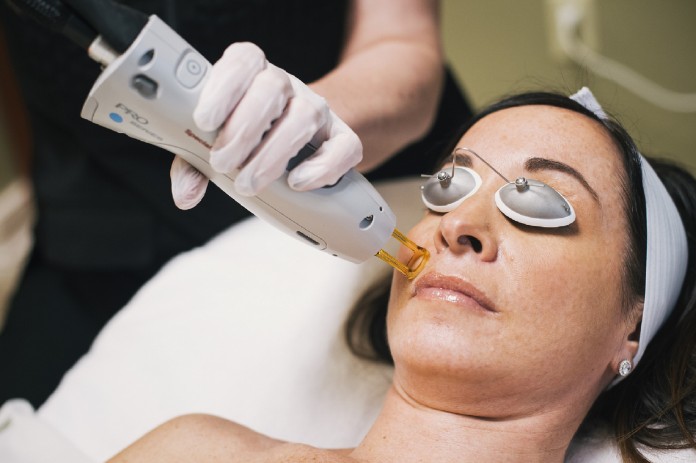 Everyday stresses and the daily grind can weigh the best of us down. We make time each day for work, our families and our responsibilities, but it isn't often enough that we make time for ourselves to decompress and unwind. MultiCare MedSpa, with three locations in Gig Harbor, Puyallup and Covington, offers ladies and gents a beautiful place to relax and recharge — a place to take a day and pamper yourself.
A MedSpa is more than just a day spa, and more than a doctor's office. It's a little bit of both. The services at a MedSpa fuse restorative, therapeutic treatments such as massages and facials with other cosmetic enhancements that offer more visible results, such as injectables, laser hair removal and body sculpting.
At a MedSpa, services you would experience at any day spa are performed by certified master estheticians and massage therapists who are expected to maintain and update their credentials just like any doctor. Massage is pretty standard fare for your average spa, for example, and the MultiCare MedSpa offers these same amenities with indulgent additions such as cupping, hot stone massage, reflexology and aromatherapy. Other services — services you won't find at most day spas, such as a tummy tuck, breast augmentation, Botox or laser hair removal — are all performed by clinical-level trained and certified medical experts.
Medical director Nancy Juhlin overseas each location, ensuring that the services at all three MedSpa locations are on the cutting edge of technology, patient safety and customer satisfaction. A team of practicing physicians and surgeons oversee all medical aesthetics and injectable services at MultiCare MedSpa, too. Emily Ness, regional manager for MultiCare MedSpa, explains that that's really the big difference between a traditional spa and a medical spa: the added benefit of working with established medical doctors.
"At all of our MedSpas, we have board-certified MDs and physicians doing all of our medical aesthetics and injectables. Most of them are all ENT facial plastic surgeons, and so they really understand how the face operates and so forth. That's probably one of our bigger differentiators between a MedSpa and typical day spa: the level of education that all our providers have," Ness explains. "So we have an ENT surgeon who does injectables or skin tightening procedures, licensed massage therapists who do wellness and treatment massage for insurance-based patients, and master estheticians operating our lasers, etcetera."
Relaxation and stress relief, health and wellness, anti-aging procedures as well as facial and body plastic surgery are among the services offered at one or more of the Pierce County MedSpa locations. "We're definitely what you would call a full-service spa," Ness says. "We have master estheticians who operate lasers and give facials and do laser hair removal. We have licensed massage therapists who do wellness massage, but also do treatment massage for insurance-based patients. We offer a little of the best of both worlds."
Ness says that she does see many individuals and groups that come in for standard treatments, but many of the MedSpa's aesthetic services are also among its most booked. "A lot of people are trying to maintain healthy, beautiful skin, so we have people who come in for regular facials and Microderm treatments. Wellness massage is very popular, too. Some people get massage treatments underneath their insurance plan, but we encourage everybody to get a regular wellness massage."
If you've ever thought of getting a hair removal or body sculpting treatment, a MedSpa is a great place for a consultation from a tenured physician. It can be intimidating or uncomfortable to talk about certain health and beauty goals, or embarrassing to talk about certain parts of the body. It doesn't need to be, though, Ness assures. "The great thing about a MedSpa is that, being medical physicians, there isn't really anything that our team hasn't seen before. We cater to all different ages, ethnicities, people who have disabilities — everyone is welcome, not just MultiCare patients or referrals. Because we're part of the medical field, we're perhaps slightly more in tune with important differences between one client to the next, and we're able to modify our services for whoever comes through the door."
Not long ago, the MedSpa expanded their offerings for elective surgery services. Now patients can experience medical procedures such as breast augmentation, tummy tucks, rhinoplasty and facelifts in a serene, comfortable and professional — but day-spa inspired — setting. Ness agrees that that's a draw MedSpa customers really appreciate. "One of the benefits of being associated with the MultiCare health system is that this MedSpa can offer patients a high level of safety and quality with the procedures we offer, but all in the comfort and luxury of a day spa setting."
Coming in May of 2016, MultiCare MedSpa plans to launch a new technology called Ultrashape. A form of non-invasive fat reduction for the abdomen. This service is ideal for people who have a good BMI and are just looking to lose that last five inches around the abdomen. Beginning in May, this treatment will be available at the Puyallup and Gig Harbor locations. This non-invasive procedure uses ultrasound technology, involves no scarring and doesn't require sedation.
You can see the MedSpa difference for yourself at any of their three locations during Customer Appreciation Week in May. There will be special promotions and giveaways from May 2 to May 6, and there will be an Open House for each location with light refreshments, tours and samples. Space is limited so please RSVP at multicaremedspa.org.