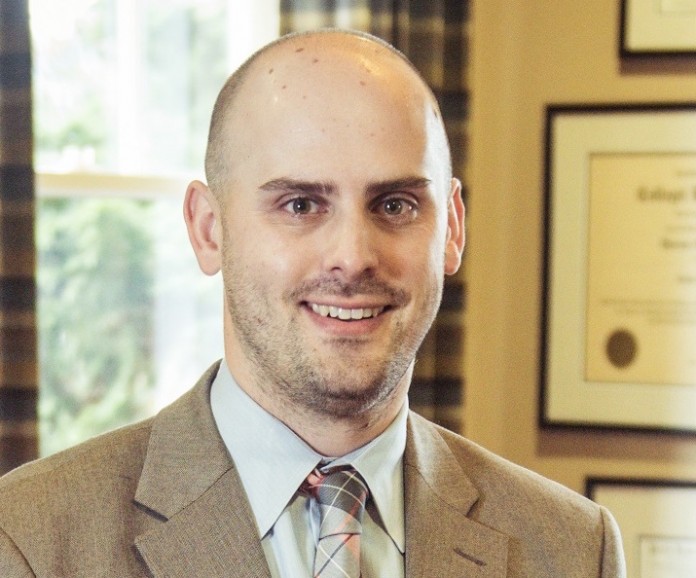 Submitted by Annie Wright Schools
Annie Wright Schools are pleased to announce the appointment of Tacoma athlete and educator Mike Finch to the position as Director of Athletics. Mr. Finch, who graduated from Wilson High School in 2002 and Harvard University in 2006 with a BA in statistical psychology, has worked in finance and was formerly head football and track coach and a math teacher at Charles Wright Academy.
Appointing Mr. Finch to this position addresses a key strategic goal: to elevate the schools' athletic and physical education programs to a standard akin to academics and arts.
"Mike Finch is an exceptional educator, a dedicated coach and a passionate and ambitious leader who puts students at the center of everything he does," said Head of Schools Christian Sullivan. "He is a perfect fit for our mission and culture."
Annie Wright Day School (Preschool-Grade 8) already has daily physical education classes, including swim instruction in the on-site indoor pool, and team offerings in a variety of sports. The Upper School (Grades 9-12) also offers a range of team sports, including a particularly strong volleyball team which, during the past ten years, had three undefeated seasons and went to state finals seven times.
Mr. Finch, who excelled at track & field and football at Wilson and football at Harvard, has already begun to build on these strengths. He is creating, for example, after-school sports offerings for Lower Schoolers. "Families should not have to drive 15-45 minutes to another facility for their child to play on another sport team," he said. "We want Annie Wright students participating in Annie Wright athletics on the Annie Wright campus.
Mr. Finch is also recruiting top coaches to work with students throughout the Lower, Middle and Upper Schools to grow elite athletes within the school. He recently hired renowned club volleyball coach Jeff Grosshans, for example, to lead both the Lower School and Upper School Varsity volleyball teams.
Building on this momentum and adding to their signature offerings, Annie Wright Schools are starting a tennis program that will offer intense training for elite players in tandem with their rigorous and globally-focused International Baccalaureate curriculum.
"In today's college admissions world, top colleges are turning away applicants who have perfect SAT scores and perfect GPAs," said Mr. Finch. "These colleges are opting for students who participate in the full educational experience including athletics. With a stronger athletics program at Annie Wright Schools, we are helping students both learn life lessons that cannot be learned in a classroom setting alone and develop a resume for college applications that will help them compete for their top college choices."