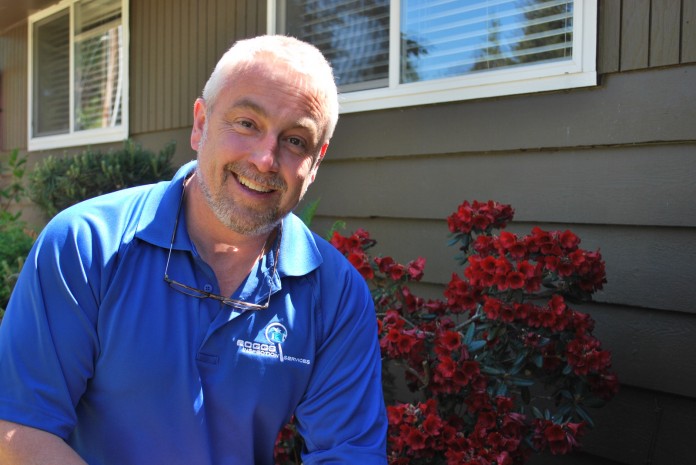 A new home is a milestone, and a step toward building a new future. When your new home is actually brand new construction, it can be particularly exciting. No matter if you participated in the construction process or are purchasing a newly completed home in a brand new neighborhood, yours will be the first feet on the floor, first food in the fridge and first eyes to close within the freshly painted walls.
However, even if a new home is shiny and fresh on the surface, don't assume perfection extends underneath. New homes, just like older homes, can have structural, mechanical, and cosmetic issues that buyers should be aware of before signing on the dotted line.
Boggs Inspection Services has been inspecting homes in the South Sound for more than 12 years. Increasingly, new construction homes have been on schedules of the busy, professional inspectors. With a current housing shortage and the real estate and building markets on the upswing, new construction homes in newly built neighborhoods are in high demand.
One of Boggs' principal inspectors, Bill Ryan, regularly examines multiple new construction homes per week. "I always tell people, whether it's their first home or their 50th home, a home inspection should be part of the transaction," Ryan shares.
New Construction Needs an Inspection, Too
While we would love a new home to be error free, it's simply not realistic. "Homes are built by humans," Ryan explains, "and mistakes can happen. It's not anyone's fault, necessarily, but an inspection provides checks and balances to make sure nothing is missed." On any given day numerous sub-contractors can be found at a building site working on a variety of projects. And, with planned residential developments offering the bulk of new homes on the market, construction superintendents are overseeing multiple homes at once. Things just sometimes get missed.
A variety of common issues found on new homes include drywall flaws, exposed nails on the roof, missing caulking on posts or siding and gaps in flooring or trim. "There's always something we find on a new home," says Boggs' inspector Keith Bowman. "But, we aren't finding issues like decay or wear as we would in an older home. The issues we see are more cosmetic and smaller things the builder has overlooked."
Thankfully, most issues are small and the builder can remedy them quickly. But, left unattended, small problems can turn into huge, expensive, issues. "Something as small as a piece of flashing installed incorrectly can turn into a big problem after a couple of years of moisture leaking into your attic," says Bowman.
During a standard Boggs' inspection, homeowners receive tips and advice on living in, and taking care of, their new home. "We give buyers maintenance tips, show them where the GFCI switches are, and help them know how to maintain their new home," Bowman explains.
While it isn't as common, the Boggs' team has some pretty shocking stories of major issues found in new construction homes. "We've found entire subfloors or attics that are un-insulated," says Ryan. "Another time we discovered a master bathroom tub where the drain line wasn't connected under the house. When we filled and drained the tub to test it, we found a huge puddle in the crawl space."
Inspect Again Before Your One-Year Home Warranty Expires
Hiring an inspector during the purchase process is common practice when buying a home. However, many buyers of new construction homes also hire Boggs Inspection Services to return just before the one-year mark of home ownership. A one-year home warranty is fairly common in a planned development and many issues, small and large, can crop up for owners in the initial 12 months.
"The one-year mark is the last chance owners get to fix something in their new home for free," says Ryan. And after a year of daily living, issues big and small bubble to the surface.
"I advise people to mark things with blue painter's tape throughout the first year so they don't forget to share it with us at a one-year inspection and then with their builder," Ryan shares. Common concerns include settling cracks and drywall flaws, flooring and trim issues, and plumbing fixture troubles. A thorough inspection ensures nothing is missed, including hidden issues that may develop in the crawlspace or attic where owners don't often venture. "Buyers can literally hand the Boggs Inspection Services report directly to their builder and it will give a full list with pictures of all the things the homeowner needs to have repaired."
If that second report finds a major issue such as a roof leak, a structural issue in the crawl space or a hidden wall leak, buyers will be happy to pay only the affordable inspection charge instead of costly repair bills down the road.
Considering a new construction home? Enter the transaction with your eyes wide open. A new home doesn't mean a perfect home. Invest in a quality home inspection at the time of purchase and a one-year warranty inspection with Boggs Inspection Services to give you piece of mind that your new house will be a safe home for your future. You can reach Boggs Inspection Services online or at 360-480-9602.
Sponsored