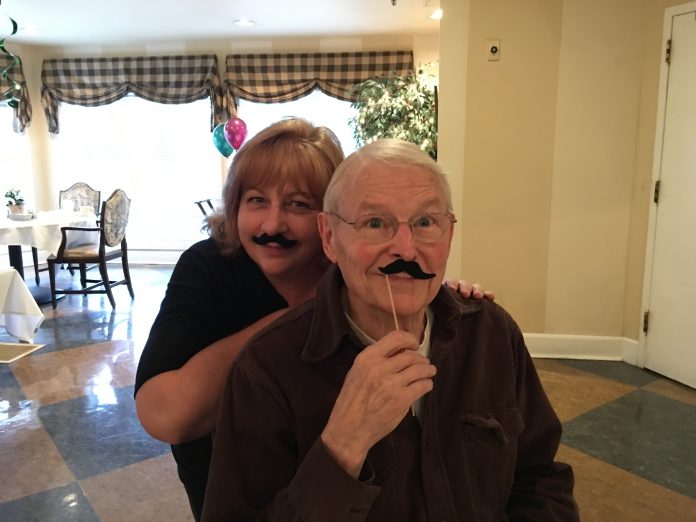 For an elderly loved one, everyday things like unexpected work meetings, vacations or other schedule shakeups can be a much bigger deal than ever imagined. Sometimes what you need isn't a long term solution, but instead something temporary — a safe, caring place that understands the needs of both your loved one and you.
The Weatherly Inn is a senior living community located in North Tacoma that provides independent living, assisted living and secured memory care, as well as short-term day and respite care.
Day and respite care can range anywhere from a single day up to 30 days — and even longer if the fit is really right for the family. Weatherly Inn customizes care for each resident and the family's needs. Weatherly Inn can accommodate the medical needs, providing everything from help with managing medications to providing meals to working with a therapist.
"The good thing about respite care is that sometimes families just need a break and they bring their loved ones here while they take a little respite care for themselves," said Alison Croley, one of the Senior Living Advisors at Weatherly Inn. "Other times families are going on vacation and they don't feel comfortable leaving their family member alone, so they'll bring them here for a week or two. Sometimes it's people who have been in the hospital and just aren't ready to go home yet."
The facility has a memory care residence that's also open to short-term residents, which is one of the most common reasons for day stays. Sometimes caretakers for those with Alzheimer's merely need a break to recharge and relax and focus on themselves for a little bit. Weatherly Inn's memory care residence is completely secured so that residents have a safe area to walk around. The area includes private gardens, fountains and even a hair salon.
Where short-term stays can be used merely as short-term stays, other times, they can serve as part of a larger plan as well.
"Sometimes it's a good transition to become a permanent resident too," said Alex Bunn, General Manager of Weatherly Inn. "It gives them a chance to see what it's like and get familiar with the staff and people. A lot of our day stays in memory care end up transitioning to permanent residents. Once a resident gets here and becomes comfortable with the staff and other residents, a switch to a permanent resident is an easy transition."
Day and short-term care residents enjoy all the same amenities as the permanent residents. Residents get private, furnished apartments complete with housekeeping, laundry service and personal care services as needed. Nursing and personal care is available on-site, including a Registered Nurse, Licensed Practical Nurses and certified caregivers. Short-term residents also get to enjoy all the perks of living at Weatherly Inn — meals three times a day in the full-service dining room, activities and events.
In fact, there are even seniors who enjoy visiting on certain days for their favorite activities or events — Wii Bowling nights, for instance.
Weatherly Inn has all kinds of activities throughout the day, which can be a boon if your loved one simply needs a change of pace. The fact is, a day stay can be a lot of fun.
"We have probably five to seven different activities in each community, memory care and assisted living/independent, each day," said Croley. "Depending on the day, they'll probably exercise, go on a scenic drive, play some kind of game, do some kind of art, or have some kind of musical entertainment. We go to the casino, plays and other great excursions outside of the building."
At least once a month, Weatherly Inn offers opportunities to attend a local sporting event, either going to a game or a sports-themed activity. Themed dinners take place off and on throughout the year for special occasions, too, including Memorial Day barbecues, Mother's Day tea and holiday dinners. There's also a fine arts activity at least once a month where residents might go to a show or gallery.
If you're not sure what your needs are but are interested in a short-term stay, don't be afraid to ask questions either. The Weatherly Inn customizes care to each family and has the freedom to do so as it's a small, family-owned business with only two locations, one in Tacoma at 6016 N Highlands Parkway and one in Kent at 15101 SE 272nd Street. You can contact the Weatherly Inn at 253-752-8550 in Tacoma or 253-630-7496 in Kent, or visit the Weatherly Inn's website for more information.
Sponsored