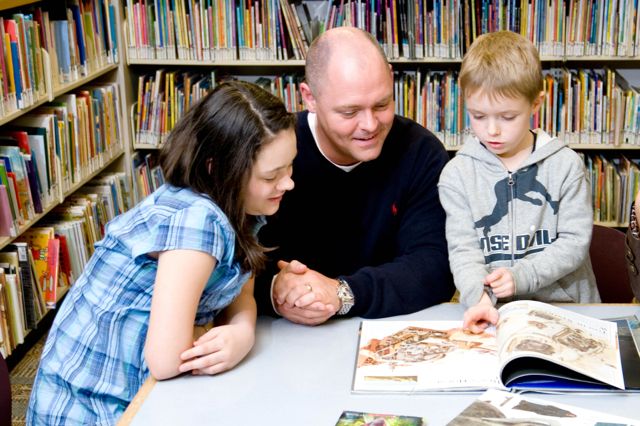 By Claire Bunker
In the romantic comedy, "Sleepless in Seattle," David Hyde Pierce's character quips, "It rains nine months a year in Seattle." While this statement is a bit of an exaggeration intended for comedic purposes, there's definitely a rainy season.  But the dreary months don't have to hamper family fun.  And neither do family finances.  Pierce County is loaded with plenty of venues that offer great family outings for every budget.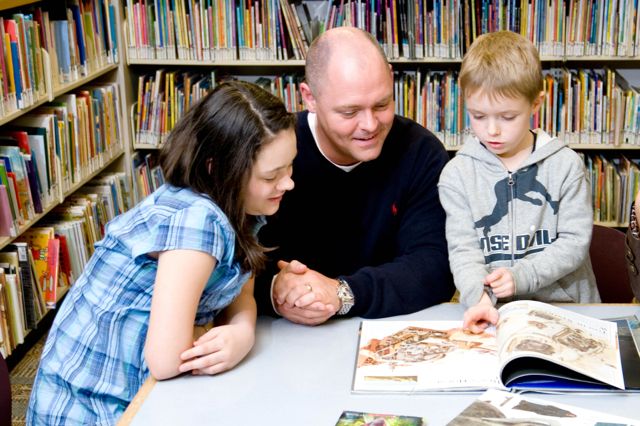 The Grand Cinema in Tacoma offers The Click! Family Flick, a free family-friendly movie on the third Saturday of each month.  Seating is limited to the first 100 people, so movie-goers are advised to arrive early for the 10:00 am showing.  The Click! Family Flick is made possible through a partnership with Click! Cable TV.  The Grand Cinema, located at 606 S. Fawcett, Tacoma, is a non-profit art-house theater, with a mission of enhancing the cultural vitality of the community through the art of film.
Originally established in 1985, the Children's Museum of Tacoma moved to its current location at 1501 Pacific Avenue in 2012.  The museum offers Pay as You Will admission, a program supported by Key Bank, which asks visitors to consider making a donation of admission in order to eliminate cost-barriers, enabling the museum to serve more families.  Whether climbing, building, digging or pretending, the museum encourages young children to explore the power of play through imaginative and innovative playscapes.
Providing South Sound families with so much more than books, Pierce County Library serves more than 550,000 people at 18 locations.  From infants to teens, the library system offers a variety of free events including story times, arts and crafts, chess club, holiday events, and movies.  Most programs are drop-in but some do require registration.  Visit their website for a complete list of events.
The newly renovated Sprinker Recreation Center, operated by Pierce County, has four indoor tennis courts, five racquetball courts, wally ball, pickleball and an NHL regulation ice surface skating rink, as well as a variety of outdoor activities.  The 40,000 square foot facility is located at 14824 C Street South in Tacoma.  It was originally built in 1976 and reopened in 2012 after major renovations.  The facility continues to be enjoyed by active families and individuals throughout the South Sound.  "Sprinker serves more than 300,000 people annually, both passive users such as those using the outdoor walking trails, and active users who pay admission for facility use or sign up for classes," explained General Manger Kyle Wintermute.  The nationally-acclaimed skating rink offers public skating sessions seven days a week.  Admission ranges from $4.50 to $6.50 with skate rental for only $2.50.
Home to Washington's largest indoor skating surface, SKATE TIFFANY'S! – Roller Skating & Family Fun Center in Puyallup has been providing families with a place to share a good time for more than 40 years. Owned and operated by the same family since 1969 when it opened as Tiffany's Skate Inn, in recent years it's undergone a series of renovation projects which included new private party rooms, a pizzeria, and a new game redemption room.  SKATE TIFFANY'S!  offers a variety of public skating sessions to accommodate skaters of all abilities, including little ones in strollers which are allowed on the floor during Walk and Roll sessions.
Kids bouncing off the walls?  Head to Trampoline Nation in Federal Way.  They're in the bouncing business.  This impressive 22,000 square foot facility provides 12,000 square feet of springy surfaces.  The Launch Zone, designed to accommodate beginners and intermediates, is 5,000 square feet of platform level trampolines divided by nets to ensure a safe and fun experience for young children, teens, and adults.  More experienced jumpers can show off their moves on the high performance trampolines in the Trick Nation area, head over to the Half Pipe to literally bounce off the walls, or try shooting baskets or playing dodgeball trampoline-style.  According to Operations Manager, Mike Silva, moms and dads love to jump along with their kids.  "It's a great workout," he said. "We just want them to think about how spry they may or may not be."
Create more than family memories at Gig Harbor's Java and Clay.  A coffee house, café, and pottery studio all in one, Java and Clay, located at 3210 Harborview Drive, invites families and friends to set their artistic spirits free. Guests choose from hundreds of pieces of ready-made pottery, as well as paint, brushes, sponges and examples of painting techniques, to create unique bowls, plates, cookie jars, or other ceramic art.  Pricing is based on the selected piece of ceramic, beginning at $12 for a 12 ounce mug.
And don't forget, at this time of year, rain in the Sound often means snow in the mountains.  Crystal Mountain, which is located in Mt. Rainer National Park, bordering Pierce and King counties, boasts 2,600 acres of gentle groomed runs for beginners and challenging terrain for the more experienced skier or snowboarder.   For the latest snow conditions and updates, visit Crystal Mountain's Facebook page.
Did your favorite indoor zone not make our list?  Drop us a note at submit@southsoundtalk.com.