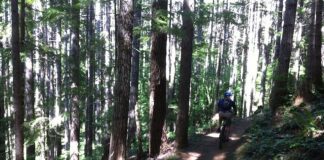 The summer's end is quickly approaching. Now is the time to get outside and enjoy the sunny days before they are...
When shopping for a new home, it's easy to be wowed by tasteful staging and fine finishes. But a skilled home inspector...
Help brighten the upcoming holiday season for military families across the state as Santa's Castle at Joint Base Lewis-McChord launches its...
Healthy hips and knees keep us playing hide-and-seek, dancing the night away, walking the dog or enjoying 18 holes on a...
The need for cash flow is likely when running or starting your own business. Both large and small businesses use borrowed...
The Armenian Genocide (1915-1916) was one of the worst humanitarian crises of the twentieth century. International efforts to help aid survivors and refugees...
Tacoma lacks many "legacy families" that East Coast cities often claim. Sure, there are second and third-generation Tacomans around, but the City of Destiny's...
From mountain views to the glistening waves of the sound, there are majestic sights to take in across the South Sound....