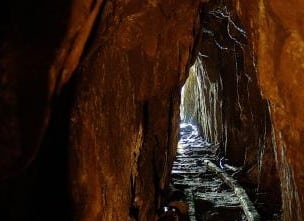 By Steve Dunkelberger
It was about a century ago that the Puget Sound became dotted with boom towns in otherwise isolated areas as people sought out fortunes in makeshift timber villages and mining towns. It was during this time that saw jockeys and pick swingers tallied their daily commute in feet rather than miles.
But once the last tree was felled and the final ton of silver, copper or ore saw daylight, the towns simply closed and the residents moved on to other fields. Despite their unavoidable desertion, relics of those towns remain to this day, ready to be discovered by day-tripping adventurers.
Melmont
Melmont is just a few miles south of Carbonado along Highway 165. The ghost town is just a two-mile walk south along a trail at the base of the historic Fairfax bridge. Sites of a former school house, the post office and several support buildings — including a dynamite storage — remain.
Melmont formed in 1900 to support the mining operations of the Northwest Improvement Company, a subsidiary of the Northern Pacific Railroad. It had everything at its peak: a hotel, produce and butcher shops, row houses for mining families, and — of course — a saloon. But Melmont's fate was short lived when the railroad switched from coal-powered steam engines to diesel motors. Coal mining at Melmont only lasted 16 years before the carts were halted for good and the town was largely abandoned. A fire in the 1920s removed most of what remained of the town, but remnants of the town give insight to its once vibrant heyday.
Fairfax
Just up the way from Melmont is its sibling town, Fairfax, located in the Carbon River Valley. The town was a key coal mining facility for the Northern Pacific Railway because it was the closest coal supply depot for trains chugging through the Carbon River Canyon. Founded in 1892 by W.E. Williams and named after Fairfax County, Virginia, it boasted more than 500 residents around the turn of the last century. But it too fell to the march of technology. The coal mine closed in 1941 and the post office closed two years later. Once removed from the maps, all materials of value were salvaged or sold as scrap. Only the stone and cement foundations of the mining operations and the school remain.
Clipper Mine
For historically minded adventurers in search of more rugged walks, the Clipper Mine won't disappoint. Located in the Carbon River Mining District of Pierce County, the Clipper was part of the Surprise group of mining claims dating back to the early 1900s. At its peak, miners pulled copper, silver and gold from the 1,200 feet of caverns around the clock before operations ended and the mine was abandoned. What remains is a network of mine shafts and cart tracks, perfect for cave divers who aren't afraid of dark, cramped and damp spaces.
Home
The ghost town of Home outside of Lakebay is a relic of a completely different sort. Founded in the late 1800s by pioneers looking to establish a Utopian commune, the 26-acre site was the center of a growing Hedonistic movement that promoted free love and simple living. The Mutual Home Association formed in 1898 to "assist its members in obtaining and building homes for themselves and to aid in establishing better social and moral conditions" by following anarchist principles.
The colony grew in the early 1900s to more than 200 acres with the inclusion of communist, nudist and other counter-culture types. Lois Waisbrooker, the noted feminist author who wrote on such controversial topics of birth control and women's suffrage, was a resident at one point. Her writings during her stay at Home led to the closure of the Home Post Office on the charges of violating obscenity laws. Press coverage of life in Home was also not particularly kind or balanced, further fueling troubles at the colony. But as all Utopian causes seem to go, it was infighting that doomed Home to being a footnote to history as members split into "prudes," who wanted to focus on political ideology and "nudes," who wanted to promote all things free expression. Home dissolved in 1919, but that history is now hip again, prompting more balanced media coverage.
Be warned however, that walking to and around these sites might be a bit rough because, well, they are ghost towns, after all. Expect mud, steep slopes, unkempt trails and no cell service. Visit Ghost Towns of Washington for advice or for other locations around the state. There are many more than you would think, and they are just waiting to be rediscovered.