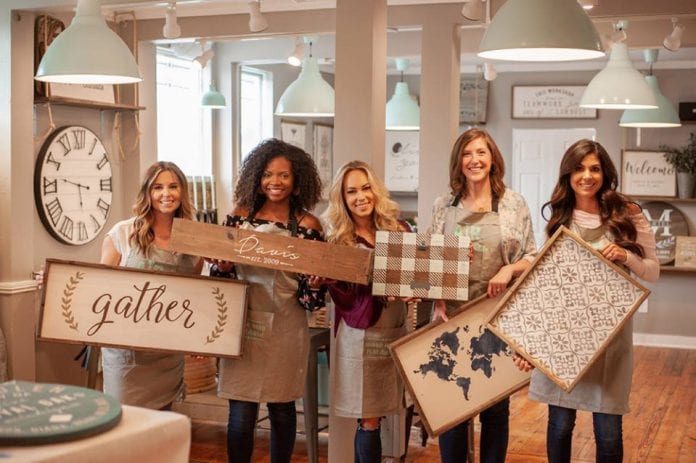 Rainy days are inevitable this time of year in the Pacific Northwest, but don't let the weather get you down during the blustery months ahead. The South Sound is home to a number of fun and unique indoor activities, sure to cure your winter blues. From exploring to playing and creating, find the perfect way to spend your next stormy day indoors.
Escape the drizzly forecast by exploring Tacoma's historic W.W. Seymour Botanical Conservatory. The conservatory's glass gazebo was constructed in 1908 and was dedicated as a gift to the city by William W. Seymour. 111 years later, visitors are still amazed when walking through its doors to this day. From the building's stunning Victorian architecture, to its 250 different species of extraordinary exotic plants, transport yourself to the tropics by taking a stroll through their remarkable greenhouse.
Tacoma is known for its urban culture, arts scene and creative community, ranking as the second city with the highest number of museums per capita in the United States, falling just behind Washington DC.
Explore a number of diverse art collections and exhibitions at the Tacoma Art Museum, where you can see a variety of different showcases and take advantage of exciting events and programs. Don't miss the TAM's Free Neighborhood Nights every Thursday when admission to the museum is completely free of charge and it stays open late. Channel your inner artist by sketching different exhibitions led by an expert art teacher, see local community art installations, and even enjoy happy hour specials.
Head to the Washington State History Museum where you'll find treasured artifacts, interactive exhibits, and where you can experience captivating stories of Washington's past. Grab your umbrella and rain boots and walk over to the famed Chihuly Bridge of Glass just behind the museum, which features stunning works of art by world-renowned artist and Tacoma native, Dale Chihuly. From there, the bridge connects you to the Museum of Glass where you can explore different awe-inspiring exhibits, create your own hands on art, or watch artists blow glass live in the museum's very own hot shop.
Other nearby museums include the Tacoma's Children Museum, Union Station, and LeMay – America's Car Museum.
Get crafty at one of Pierce County's creative studio workshops. Fircrest's Paper Luxe shop believes that rainy days and dark evenings are the perfect time to pick up a new hobby. Sign up for one of its creative classes and workshops where you can learn hands-on about everything from calligraphy skills to holiday wreath making and winter water coloring.
The Makery is Tacoma's only DIY (do it yourself) art studio. Stop by during its open paint hours to unleash your inner artist, or round up a group of your favorite friends for an exclusive private workshop party. During private parties, all of the supplies you could possible need are provided, just come prepared to roll up your sleeves and get your hands dirty during your 2.5 hour sign making class.
AR Workshop is Gig Harbor's boutique DIY workshop that offers classes on creating custom and charming home decor. From making chunky knit blankets to creating the perfect customized wood project, AR Workshop offers a wide range of DIY projects on various mediums that are both stylish and classic while staying on-trend.
Get your game on at one of Tacoma's retro arcades. Dorky's Arcade features an ever-evolving selection of pinball machines and various video arcade games, with classics like Pac-Man, to a large variety of newer more interactive arcade games like Star Wars and Jurassic World. Dorky's is open to all ages until 9:00 p.m. when it switches over to the 21 and older crowed.
The Triple Knock on 6th Avenue is in the business of strong cocktails and vintage pinball. This strictly 21+ arcade is the perfect way for adults to experience the nostalgia of old school pinball on a rainy day.
Pair some of Tacoma's amazing craft beers with a little friendly competition at one of the local breweries that offer a selection of board games to its patrons. From Cards against Humanity to Battleship and Chess, Odd Otter Brewing Company, The Copper Door, and Gig Harbor Brewing Company all keep a number of board and card games on hand for all who want to play.
Explore, play, and create. The possibilities for your next rainy day in the South Sound are endless!