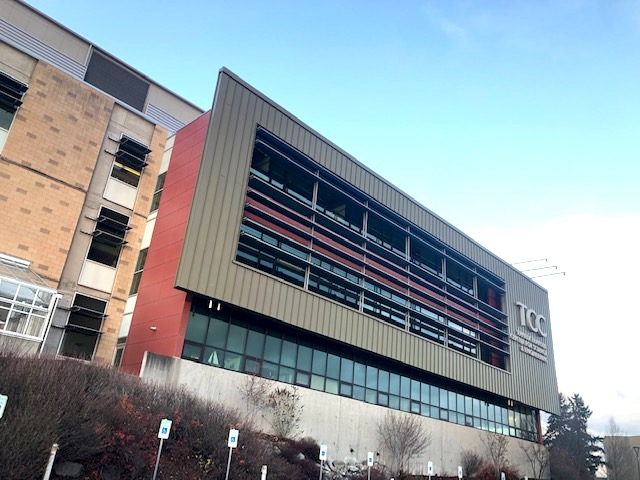 It's that time again, folks. We're not talking about standing in line to return the purple polyester head wrap that Aunt Mildred sent you for Christmas. We are referring to another much cherished (and much agonized over) tradition: New Year's resolutions.
It's that time. You've probably been mulling over quite a few possible resolutions. What should you resolve to do differently in 2020? Eat less sugar? Try to maintain a better work/life balance? Whatever your goal is, you are not alone. Almost everyone makes them. Almost no one keeps them.
Make 2020 different. In fact, make keeping your New Year's resolutions be your first New Year's resolution. Don't worry – we're here to help. Use this handy guide to find local businesses and organizations perfectly suited to help you maintain your resolve this year.
Shed and Shred
One of the most popular New Year's resolutions – and one of the most difficult to stick to – is to lose weight and get in shape. If this is your resolution, you are in luck. There are several local outfits eager to help. One of our favorites is Climb Tacoma. When "working out" means climbing an indoor rock wall, you're actually excited to "go to the gym." By doing something that feels more like fun than exercise, you're less likely to quit after a month or two, ahem, or a week or two. According to an article in USA Today, the day most people give up on their New Year's resolutions is January 17. So when it comes to shedding pounds and shredding muscles, don't think about the gym. Think outside the weight room and explore the many exciting and adventurous places in Tacoma, like Gloria Dei Lutheran Church, which offers free martial arts classes, or Owen Beach and its kayak rentals that can help you go from doughy to showy.
Pay It Forward
Many of us would like to help needy locals in a more meaningful fashion by volunteering our time rather than donate money. Unfortunately, there are so many homeless and hungry in the City of Destiny that you have your pick of where and how to volunteer. Does the idea of helping to feed the hungry whet your appetite? Check out Nourish Pierce County for a list of food banks that could use your help or donate your time to the soup kitchen at the Tacoma Rescue Mission. Maybe furry friends in need are more your speed? The Humane Society of Tacoma and Pierce County can always use your help. Perhaps you want to help kids going through a tough time. Contact the Oasis Center to find out how you can help LGBTQ youth or make a difference in the lives of children experiencing grief by volunteering your time at Mary Bridge Children's Hospital's program, Bridges.
Learn Something
While some of us resolve to improve ourselves on the outside, some of us want to improve ourselves on the inside, by say, learning how to speak Spanish or make a mean paella. When it comes to variety in education and cultural opportunities, Tacoma really delivers. Of course, you can take inexpensive classes in almost any subject under our city's gray skies at Tacoma Community College. But did you know that you can also learn and practice various art techniques at Tacoma Art Museum? Tacoma Art Museum's Art Studio even provides art supplies and you don't even need to pay museum admission to visit the studio. If you're a true art aficionado, you can also attend TAM's free Thursday Night Drawing Jam for good measure. Even the City of Tacoma offers classes and workshops, such as its upcoming workshop on business ownership and tax preparation. The city's Metro Parks Department also offers ways to better yourself, such as classes in Italian cooking and ballroom dancing for seniors. When it comes to learning something (or some things) new, there really is no limit.
Be a Better DIYer
You've been meaning to get to that loose floor board, you promise, but you're not sure if you should use screws or wood glue to tighten it. Like many home owners, rehabbing, revamping or just plain old remodeling is on the New Year's resolution list. Well, there are no more excuses because there is help out there. Lowe's, Home Depot and McLendon's all offer workshops on everything from how to install a water heater to how to lay tile. Want to bypass the big box stores and get more involved on a community level? Visit one of the Tacoma Tool Library's Fix-It Fairs where not only can you have a broken item such as a lamp repaired by a professional (for free), but where you can meet your neighbors and get help on your home repair projects, and can also meet contractors and such and pick up an apprenticeship.
No, Really – Do It Yourself
If you don't find something that really piques your interest, go the DIY route and create your own thing. Start your own book or gardening club. Grab your best friend and take her hiking. Put that iPhone camera to good use and go snap crazy at Mount Rainier, Wright Park, Downtown Tacoma or Point Defiance Zoo & Aquarium. The reality is that in our neck of the woods, opportunities abound for you to stick to your resolutions this year, whatever they may be.