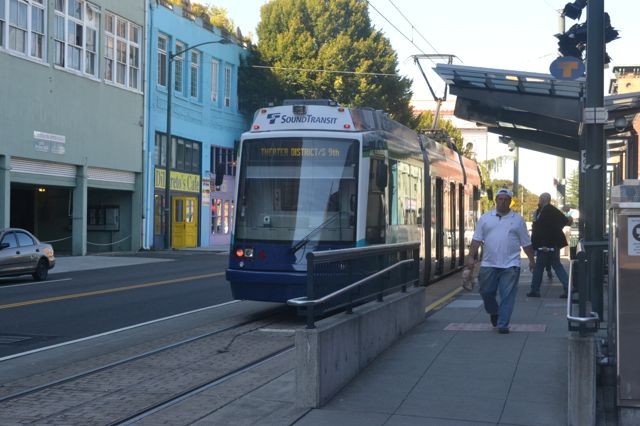 By Steve Dunkelberger
Parents, grandparents, and babysitters are tasked with finding ways to keep kids busy during the summer without breaking the wallet open for every activity.  Fear not, help is here to find the best free activities around Tacoma and the South Sound.
The first places to search for free activities for children are the websites of local parks departments, tourism offices, and libraries, which kick into high gear with lunch programs, reading challenges, movie nights and family-friendly presentations.  But, here is SouthSoundTalk's 'insider tips' on the best free activities in our community.
For Active Children
Fort Steilacoom Park, in the heart of Lakewood, is home to one of the top-ranked disc golf courses in the nation and offers free outdoor fun for anyone with a flying disc. Just show up and toss a plastic plate. The rules are basically just like golf. Players throw their discs from a starting point and try to get close to a basket attached to a pole anchored into the ground. Count the number of throws, and the one with the lowest number of throws at the end of 18 baskets is the winner. The site also offers nine holes of traditional golf for a modest fee as well.
The other half of the one-square-mile Fort Steilacoom offers sports fields, play areas, dog parks and historical and nature walks or bike riders looking to just enjoy being in nature without long treks to state parks circling Mount Rainier. Visitors can see Fort Steilacoom, the first official presence in the territory and learn about the pioneer history of the area.
For quick outdoor activities without driving far from home, simply download any free geocaching app onto a cell phone. The phone's GPS system will locate the nearest cache and track your progress toward it. Thousands of boxes filled with stickers and trinkets can be found in pretty much every city with a park or open space, making for a treasure hunt with a technology twist. Just remember to pack a few toys or stickers to leave behind for the next treasure searcher.
If more urban adventuring is the order of the day, take a trip to downtown Tacoma to ride the Link light rail from Freighthouse Square to the Theater District to provide an afternoon of family adventure with stops along the way for museums, University of Washington-Tacoma and landmark public art installations. Trains leave about every 15 minutes and run 1.6 miles through downtown.
In North Tacoma, travelers will find Browns Point Lighthouse Park, which offers free access to the site's history center, boathouse, light keeper's cottage, and access to the original fog bell and a replica surf boat.
For Quiet Observers
Summer means festivals around the South Sound. Chief among them is Tacoma's MaritimeFest, which offers tours and exhibits of the city's waterfront history. If the festival isn't running, the waterfront still offers the Working Waterfront Seaport Museum, views of pleasure crafts of all sorts and marine life. Don't forget to visit the Port of Tacoma's observation tower to see some of the largest ships in the world unload their cargo.
Cheney Stadium offers promotional tickets and family packs during the season. Children can opt to sit back and simply watch a Tacoma Rainiers game, or seek out autographs or stray baseballs from this Triple A team and run with Rhubarb during the seventh inning stretch.
Tacoma's Third Thursday Art Mingle allows free admission to museums like Tacoma Art Museum as well as special activities from 5:00 p.m. to 8:00 p.m. Visitors can learn about history from the Washington State History Museum, see glass art being crafted at the Museum of Glass or walk among the waterfront's growing collection of public art.
Point Defiance Park offers attractions like the zoo and aquarium as well as postcard views of Puget Sound, but Wright Park in downtown Tacoma offers its own set of activities that include horseshoe pits, playgrounds and a spray park for children to cool off during the summer heat.
While at Wright Park, visit the nearby Karples Manuscript Library Museum, which houses the largest private collections of historical documents in private hands. Exhibits free change every three months or so and the Museum is open Tuesday through Sunday from 10:00 a.m. to 4:00 p.m. excluding holidays.
Armed with those tips, the summer activity schedule fills up quickly. All too soon, the school bell will ring again to mark the beginning of the school year in the fall.