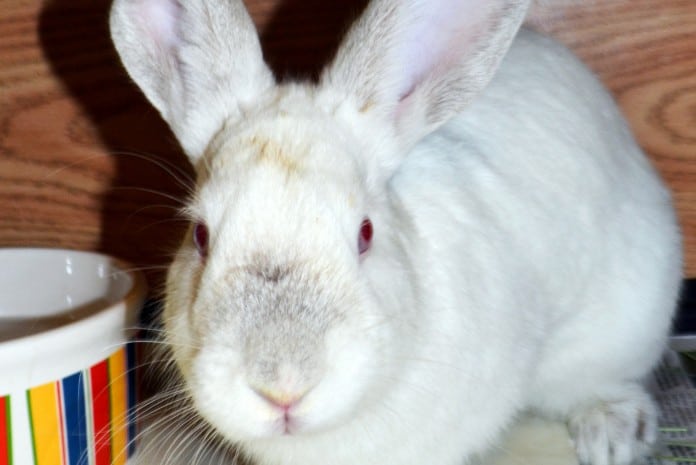 Submitted by The Humane Society for Tacoma and Pierce County
Add some color to your life with shorthaired rabbit Vincent. His ruby hued eyes will captivate, and he's got a lively personality as well, exploring every nook and cranny during hop time. While the 7-month-old did lose half of his right ear after a tussle with his brother, he's got no chip on his shoulder. If anything, the van Gogh look adds character, helping him stand out in the crowd.
As far as temperament goes, count on traits of friendliness, curiosity, and overwhelming cuteness.
Vincent and all other shelter buns are only $25 until May 30 as part of our "Need Some-Bunny to Love" in-house special. So hop to it, and pay a visit — #A495668.