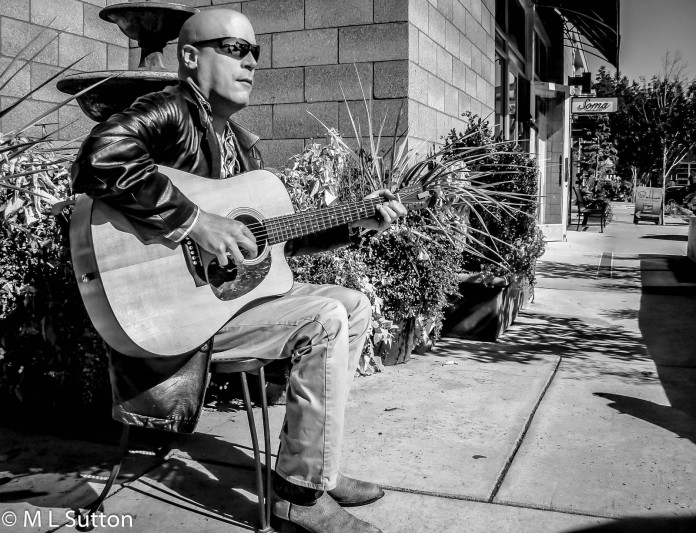 When discussing his musical journey, Tacoman and Wilson High School alumni Steve Stefanowicz quickly paraphrased a line from a Billy Joel classic. "It's me that they're coming to see to forget about life for a while," Steve says. "You regard your primary function in life is to let people forget about their worries and cares to listen to some live music." Don't like the song he's playing? No problem. He's not called the "Human Jukebox" for nothing. Claiming to know over a thousand covers, Steve has a song for everyone.
Blind since birth, Steve Stefanowicz found his calling at the age of 12 when his guitar teacher taught him "My Sherona" by The Knack. "When I was in seventh grade, video games were popular," Steve says. "My friends were playing them at the bowling alley. I'd go with them, and just stand there bored. I needed to find something else to do, so I stuck it out and played guitar all the time."
Steve's music bank covers just about everything. Citing hard rock influences like Led Zeppelin, AC/DC, and Rush in his early years, his father turned him to the slower side with artists including Dan Fogelberg and James Taylor. Jazz and classical music followed when he attended Central Washington University to study music and psychology. One of his secrets is the gift of perfect pitch. Officially known as absolute pitch, perfect pitch is the rare ability to identify and replicate a note without a reference. So not only will Steve memorize what key the song is in, he'll also learn the harmony, the melody, and the chord changes after only hearing it once.
"Perfect pitch is a blessing and a curse," Stefanowicz says with a laugh. "It's a blessing because I can play a song on the fly. I can hear it, analyze it, and play it within a millisecond. It's a curse because I can't enjoy a song just to enjoy a song. Every song I hear, I learn and memorize even if I'm trying not to. Even if there's elevator music at the store while shopping, I'm learning it as I go."
This amazing feat is the reason why he has gigs booked just about every day of the week and has become a favorite in the Tacoma music scene. Merri Sutton, Steve's manager, isn't at all surprised. "Steve is an amazing human," she says. "One of the best I know. He sees a lot more than most sighted people. He's as easy to sell as ice cream on a hot day."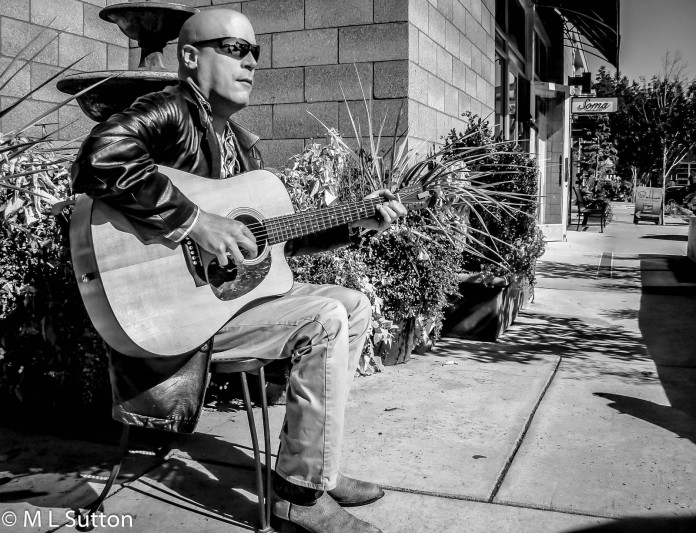 Since college, Steve has been a part of a number of local bands, including Blind Ambition, Smilin' Jack, Big Love, and Rock Slide. Currently, he plays gigs both on his own and with bands such as Too Many Cooks, Driving Sideways, IBS, a 15-piece big band called Rich Wetzel's Grooving' Higher Jazz Orchestra, and alongside well-known "The Voice" contestant Stephanie Anne Johnson. During the day, he teaches guitar and voice lessons, as well as music theory.
As if that wasn't enough to keep him busy, Steve is also currently working with childhood friend Ted Schlatter. Calling themselves Brother Blue and the All Family Band, Ted and Steve used what they have dubbed "spontaneous creation" as they collaborate together. This basically means that Steve plays what he feels, Ted sings what he feels, and by the end of it, a song is born.
Ted fondly recalls the moment where they knew something special was happening in the studio. "Steve was going through stuff and I was going through stuff," Ted says, "and I could just sense my brother didn't want to do this today. I said, 'Steve, look I know you don't want to do this today. I just want you to play what you're feeling.' And he did it. And then I just sang over the riff he was playing, and five minutes later, 'Music Man' was written. It was laid down in real time, with no rehearsal, no practice." Their chemistry was so effective that they had more songs than they were planning on making. "We had to promise the producer not to make anymore," Ted says, laughing.
The album, Brother Blues, is being produced by Russ Salton and is due out in the summer of 2016. "It's got elements of blues in it," Steve says of the album. "There are elements of Americana in it. Lyrically, it's very clever. Ted Schlatter is a great lyricist."
Despite his innate gifts, his universal praise, and his seemingly relentless gig schedule, Steve's perspective goes back to that of Billy Joel, that he's merely performing a necessary service for all of us who reside in the South Sound "to forget about life for a while." "Music is life," he says simply. "Music is healing. Music is therapeutic." And for all of us that listen to his music or have seen him perform couldn't agree more.
For more information about the new album, dates and time of gigs, or guitar and voice lessons, check out Steve's Facebook page or his professional website.