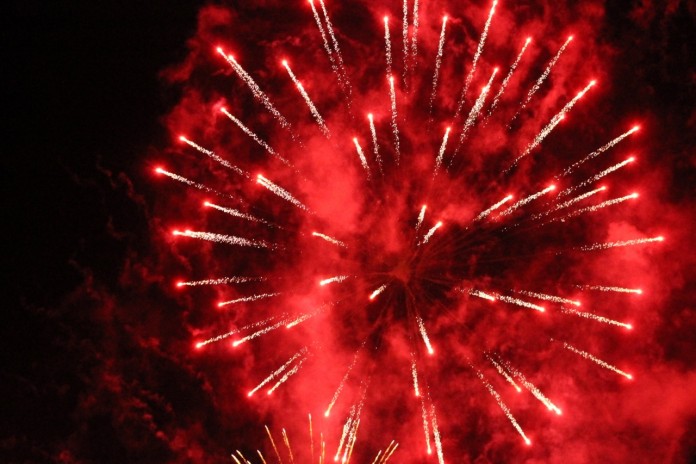 JBLM's Freedom Fest includes two full days of fun on July 3 and July 4, 2018. Both days include carnival rides, food, live music and roving entertainment, games and plenty of family fun, but each day has something different, too. July 4 includes – of course! – a spectacular fireworks show at the end of the night.
July 3
On July 3, from 1:00 p.m. – 8:00 p.m., Freedom Fest is open only to DOD ID card holders and their guests.
Starting at noon at Memorial Stadium, the Classy Chassis Car Show is open to all kinds of cars. If you want to enter, registration starts at 10:00 a.m. and is $15 in advance and $20 day of. Categories include street rods, classic stock, open class, muscle cars, Mustands, Camaros, Corvettes, low riders, custom, truck-custom, truck-stock, imports and motorcycles.
Live entertainment will be Wally and the Beavs from 1:00-3:30 p.m.; Afrodisiacs from 4:00-5:30 p.m.; and Spazmadics from 6:00-7:30 p.m.
July 4
On July 4, Freedom Fest opens to the public and has family fun all day long from 11:00 a.m. until the fireworks at dark.
Expect live entertainment all day long. The Main Stage will have Unified Culture on from 11:00-12:30 p.m.; Cherry Cherry from 1:00-2:30 p.m.; Megs McLean from 3:00-4:00 p.m.; David Lee Murphy from 5:00-6:30 p.m.; and Groove Nation from 7:00-8:30 p.m. July 4 also has the Kids' World Stage with live entertainment just for the younger set all day.
At Cowan Stadium, the evening festivities start with Salute to the Union at 8:30 p.m., followed by America's First Corps Band Concert at 9:00 p.m. and fireworks at 10:15 p.m.
For more information, check out the JBLM Freedom Fest website.