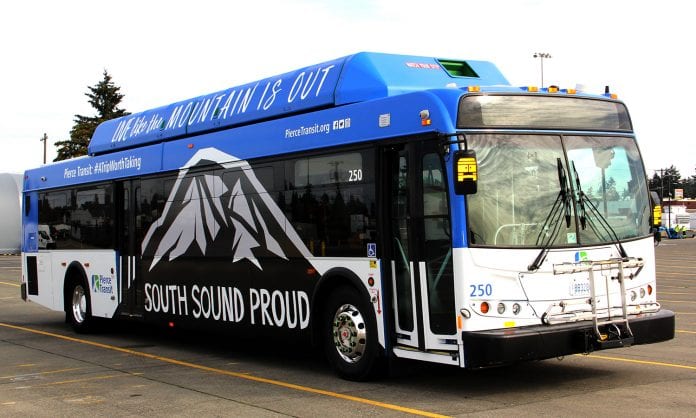 Submitted by Pierce Transit
Pierce Transit is introducing a new adult monthly pass that is valid for rides on Pierce Transit fixed-route buses. The new passes are now on sale and can be used starting Jan. 1, 2019.
In the past, the only adult monthly pass option available for Pierce Transit riders was the $72 monthly regional pass, which is good not only on Pierce Transit rides, but also on other regional services. Pierce Transit will now sell an adult monthly pass for $62, saving riders $10 a month over the regional pass. The new pass may be used only for Pierce Transit local bus rides and will have no transfer value to other ORCA agencies' services.
For customers' convenience, riders will be able to purchase and use the pass in two ways:
Customers may load the pass on an ORCA card (for details, visit www.orcacard.com) and use it for unlimited rides on Pierce Transit buses during the calendar month for which it is purchased; or
Customers may purchase the pass on PiercePaySM through the Hopthru app on mobile devices. This is a "rolling" pass, which can be used beginning the day it is activated and is valid for 30 consecutive days, even if those 30 days cross from one month into another. While activated, this mobile pass is good for unlimited rides on Pierce Transit buses.
For assistance, customers may call 253-581-8000, option 1, then option 1 again.
Pierce Transit's Board of Commissioners approved the new pass at its November 15 meeting.