An orthopedist specializes in a wide range of the human body's functions, nearly everything from A to Z. They tackle illness and injury impacting bones, muscles, joints and soft tissue. From hard to soft, inside and out, orthopedists provide both surgical and non-surgical relief. Like his generalist field of study, Dr. Justin Anderson of Olympia Orthopaedic Associates (OlyOrtho) has gone from the East Coast to the West, in military service and civilian medicine, all towards the cause of helping patients. Whatever it takes, Anderson and the OlyOrtho team are here to get you back to the life and lifestyle you love.
Orthopaedic Doctor in Olympia (Via New Jersey and Stops In Between)
Anderson is from New Jersey and went to school on the East Coast as well. After attending Columbia University Vagelos College of Physicians and Surgeons in New York, he did a stint in the military and spent time at Madigan Army Medical Center in Tacoma. It was during this time he first crossed paths with OlyOrtho when completing a surgical rotation in Foot & Ankle with  Drs. Dumontier and Lamour.
During residency, Anderson met his wife, who works for MultiCare, and they moved to Tacoma before marrying at the end of their residency terms. The family then moved to Texas and had a brief stopover in Oregon prior to his start with OlyOrtho in early October and are glad to still be near their Portland and Vancouver-area extended family.
Because of the broad scope of his practice, Anderson sees everything from hip and knee injuries in athletes to issues caused by illness or post-surgical recovery. His patient care philosophy is simple. Non-operative treatment options are always a top priority. "We do as much as possible beforehand until absolutely necessary," he says. "Some issues are transient, so we try everything else first."
Dr. Anderson is Building Partnerships with Mason General Hospital and OlyOrtho
Anderson says he was drawn to OlyOrtho because "they're a great group and great staff, with an efficient workplace and happy patients." He's excited to become a full-fledged member of the team and is already working to make new partnerships throughout Western Washington's provider community.
Anderson will be splitting his time between Mason Clinic in Shelton and OlyOrtho's Westside Clinic with the goal of improving patient access and providing care to patients in Mason County who previously had to drive to Olympia.  As an orthopaedic generalist, he treats bone, muscle, and joint conditions of the whole body and offers both conservative and surgical options for patients based on their individual needs. 
Because this provides an instant client base, he's able to support physicians' assistants and surgeons already in place and familiar with their community. OlyOrtho has already been a lifeline for these patients, says Anderson, but his arrival means less travel time and delay for those seeking care. He can shorten wait times and start the healing process, referring to specialists within OlyOrtho or Mason General as needed.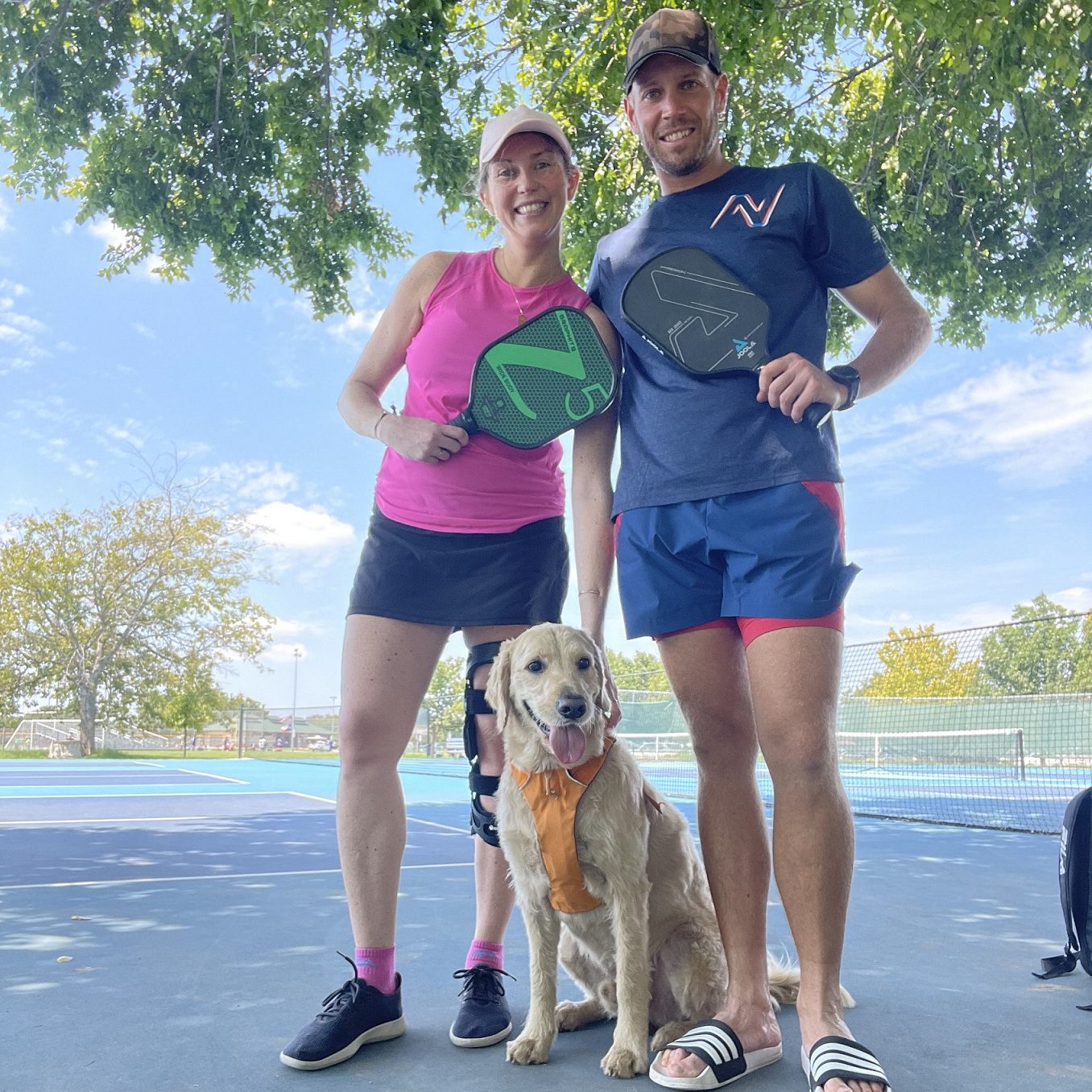 Welcome Dr. Anderson at a Clinic, OlyOrtho's Offices or the Local Pickleball Court
When not working, Anderson is an avid lover of the outdoors, his family, cooking, and pickleball. Pickleball has been the fastest-growing sport in America for five years in a row, and he took to the court nearly two years ago while in Texas. Anderson now plays in tournaments and even hopes to help staff local matches to assist with any game-day player injuries.
Invented on Bainbridge Island in 1965, pickleball is estimated to cost Americans more than $375 million in health care costs in 2023 alone. The most common injuries are sprains, strains and fractures, all of which fall under Anderson's purview.
To schedule an appointment with Dr. Anderson, contact OlyOrtho by calling 360.709.6230 or book online now. The Westside clinic is open Monday through Friday from 7 a.m. until 5 p.m. at 3901 Capital Mall Drive SW, suite A. Since injuries seldom provide a warning beforehand, don't forget about OlyOrtho's Rapid Orthopaedic Care Urgent Clinic at the same address. They're open from 10 a.m. until 5:30 p.m., and no appointment is needed to be seen.
From A to Z, inside and out, Dr. Anderson's broad knowledge means you can get back on your feet quickly and safely. Whether you've taken a spill on the pickleball court or are plagued with stiffness from years on the go, he'll focus on restoring pain-free balance, mobility and range of motion. Don't live on the sidelines, get back into the game thanks to OlyOrtho.
Sponsored