Moving across the country is a big step…quite literally. Many jobs have similarities wherever you live. But some – like that of a residential home inspector with Boggs Inspection Services – come with geographic nuances. The newest Boggs residential consultant is Eric Padilla. A Texas transplant who's settling in well with their Washington-based team, he's ready to help make sure your home buying or selling journey is safe and stress-free wherever you're headed next.
Eric Padilla's Settling into Boggs Home Inspection Services
Boggs Manager George Green is happy to welcome Padilla to their work family. "Eric has been a pleasure to work with since coming on to our team and has quickly picked up the nuances of Pacific Northwest inspections after coming from the dry state of Texas," he says.
"His personality is well suited for relaying information to his clients in a non-alarming manner," explains Green. "This is a very important trait to have when it comes to homebuyers who are nervous to begin with, very understandable given the journey they've made up until that point. Eric is also a fellow foodie, which makes it fun when suggesting new places to eat. If you ever have a suggestion for a great place for him to visit, let him know."
Whether buying or selling, home inspections are important and can feel a little overwhelming. Trained inspectors look beneath the staging, decoration and outward appearance and can spot the trouble areas that inevitably arise during homeownership. At Boggs, their inspectors always walk you through the comprehensive results, explaining what they've found or how to prevent future problems. They even have a list of recommended contractors if repairs are needed.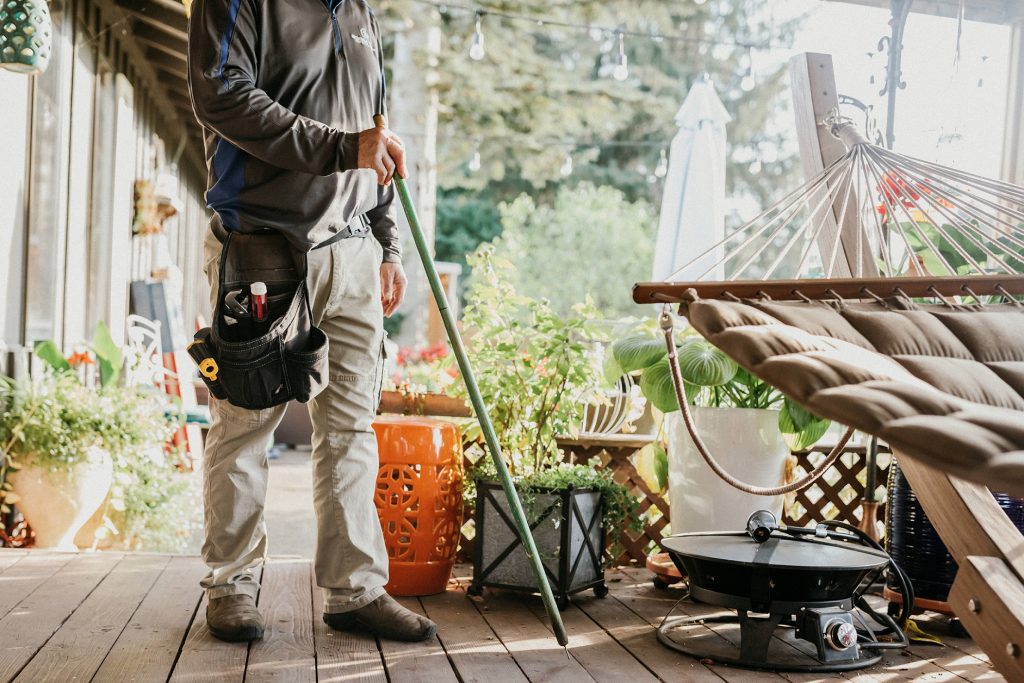 Experience and Understanding Go a Long Way in Home Inspections
Padilla says he moved from Dallas, Texas, "on a whim!" He had previously owned his own home inspection company for five years and stepped into the Boggs team in June 2023. It was a perfect fit that meant he didn't have to start over in a new field but could also avoid the back-office portions of marketing, accounting and other day-to-day chores.
He credits Green and the rest of the Boggs crew for providing hands-on training and a willingness to answer any and all of his questions. Today, Padilla says workdays are simple, "I wake up, eat a decent breakfast, make myself look pretty, and then head out to serve our clients."
In the future, Padilla would love the opportunity to branch into commercial inspections. He says the extra work involved also means more fun. "I see an inspection like the home or building is telling me a story," he explains.
Outside of work, he's a self-proclaimed constant reader who loves Stephen King, going out dancing, playing the guitar and listening to music.
Geography Makes a Difference When Inspecting Homes
One industry expert says: "A home is a collection of repairs that have yet to be made. Some things, like leaky faucets and blown fuses, are universal. Other common homeowner headaches tend to be regional plagues."
Regional like tropical and warm weather pests (roof rats and cockroaches in the south) or ice dams harming roofs from New England through the Upper Midwest. Some threats – like annual wildfires or excessive summer heat – are growing nationwide, and an inspector can suggest changes in your landscaping and building materials to reduce the potential of danger.
Padilla agrees that working in Texas was very different. "The biggest issues we have in north Texas are foundation," he says. "We have clay soil and long, hot months with little to no rain, so the soil shifts a lot when it does get wet. Most of our homes are monolithic slabs with brick veneer, and few have crawl spaces. Here, there are a few differences, but also a lot of similarities."
If In Doubt, Call Boggs Inspection Services
Thankfully, tornados, hurricanes and sinkholes aren't likely in Western Washington, but our damp climate breeds more subtle invaders. Mold and mildew can damage walls, flooring, insulation or other structures while occasionally making family members sick. Follow the Boggs Home Maintenance Checklist for an easy, manageable way to keep your home safe, warm, dry and healthy all year long.
Or schedule an in-person inspection today. There are types designed for home buyers and sellers, but also specialty and focused inspections that address termites and other pests, sewer and water line issues, indoor air quality, irrigation systems and manufactured homes. They recommend an annual inspection to stop problems in their tracks and are happy to provide a written summary with a detailed explanation.
To get started, call the Boggs team at 360.480.9602 or schedule an appointment online. Don't forget to suggest a few of your favorite restaurants, coffee shops or not-to-be-missed hot spots for Padilla to try while he's out and about. Especially the delightful locally owned gems that make our region the perfect place to put down roots.
Sponsored