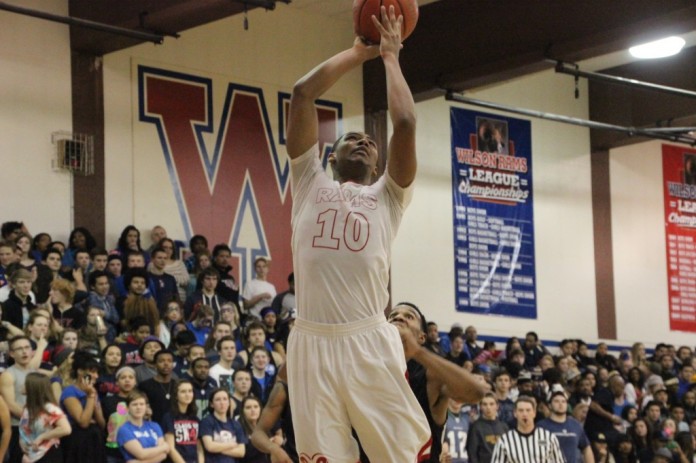 By Tom Rohrer
Inside the minds of Tacoma High School basketball players, dreams begin and end at The Dome.
While schools from across the state will travel to the Tacoma Dome this weekend for the WIAA 3A and 4A Girls and boys basketball tournament, the Hardwood Classic holds special significance for the local schools competing for a state crown.
Of the 32 girls and boys teams competing in the Hardwood Classic, three are Tacoma Public Schools from the 3A Narrows League.
The Lincoln High School girls team opens up against Cleveland at 3:45 p.m. Thursday in the quarterfinal round of the 3A State Tournament.
Making a return trip on the girls side are the Rams from Wilson High School.  The 19-5 Rams finished third in 3A a year ago, and will face Mercer Island at 9 p.m. Thursday evening.
On the boys side, Wilson (22-3) will make their first appearance in the Tacoma Dome since 2010.  The Rams drew Seattle's O'Dea High School in the quarterfinals on Thursday, with the tip scheduled for 9 p.m.
It's the first time both teams have qualified for the Hardwood Classic in the same season, a testament to the strong talent and coaching at the school.
At the coaching helm for the Rams are two former Tacoma high school basketball players who began their respective stints at Wilson in 2008.
Boys coach Dave Alwert played at Mt. Tahoma High School in the late 80s and early 90s while Michelle Birge starred at Foss before graduating in 1990.
Both coaches recognize what's at stake this weekend and how challenging it's been to make it this far.
"Well it's an honor to be in this position with this team," said Alwert. "This is why you wake up every morning at 5 am to get to the weight room or to finish player evaluations.  It's a struggle sometimes, but you keep going to get the opportunity to play in your own city for a common goal."
"Sitting here a year after losing seven seniors, it's a special feeling," said Birge.  "We're excited to compete and play in this environment.  It's about continuing the culture we've built at Wilson and our girls continue to do that.
Bringing back all five starters and a collection of young and upperclassman talent, Alwert's team had expectations of competing for a state championship heading into this season.
Led by sophomores Alphonso Anderson (12 PPG) , David Jenkins (14.2 PPG), junior Ivy Smith (10.4 PPG) and senior Jamal Welch (12.6 PPG), the Rams secured a birth in the Tacoma Dome last Saturday by defeating Mountlake Terrace 58-38 in the regional round of the state tournament.  Alwert was impressed by his team's composure in their last victory and admits he forgets just how young some of his players are.
"They were dialed up and focused all week and then delivered on Saturday," sat Alwert, who led Wilson to a sixth place finish in the 2010 4A State Tournament.
"I'm already tired of them," laughed Alwert about his talented underclassman. "It seems like they've been in the program for so long.  They're great kids, work had and aren't even close to their ceiling as players.  It's a special group to be around."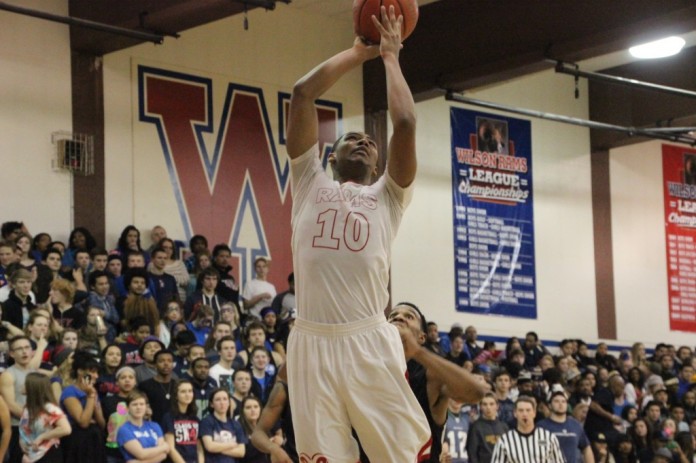 Birge also relies heavily on underclassman, specifically on freshmen point guard Josie Matz, sophomore forward Kiki Knox and senior forward Violet Monroe.  Matz leads the Rams in scoring at 14.7 PPG while Monroe and Knox contribute 13.4 apiece.  Despite the loss in experience from last season, Birge believes her team can handle the high-pressure atmosphere.
"I think the girls who weren't there or played in the Dome, they've developed mental toughness throughout the season," said Birge. "Playing in district games, loser out games, those provide a lot of pressure.  It's key for our girls to keep their emotions under control in the first sixty seconds.  We did a great job of that through districts and were hoping that prepared them for this weekend."
Armed with enough talent to make two deep runs in the tournament, the present and future both appear bright for Wilson basketball.
"I'm happy that our team accepted the culture and expectations of Wilson basketball," said Birge.  "They obviously need to keep matching those expectations, but they have so far."
"There's something special developing here, and our guys enjoy being a part of it," Alwert noted.  "The coaches do too.  I played with or against a lot of my guy's dads growing up so there's that level of familiarity."
Given their similar backgrounds and coaching success, it's not surprising Birge and Alwert share a mutual respect for one another.
"That program lost a lot of senior leadership," Birge said of the Lady Rams. "For them to get back to where they are, that's a testament to Coach Birge and her staff.  They're becoming a mainstay at the Dome."
"Every year, our league and the guy's league is tough," said Birge.  "They have to compete against high level talent every night and (Alwert) always has his guys ready to compete at a high level.  He works extremely hard to prepare his guys, both during the season and before."
Amidst the pressure of coaching in the Tacoma Dome, both coaches will take time to reflect on fond memories.
"I made it in 1989 as a freshmen (at Mount Tahoma) and (I) sat and handed water to our main guys," Alwert said.  "I was beyond scout team and that was my only opportunity as a player to make it.  Around March, it runs through my mind.  It's what you grow up wishing for as a player."
"You know, this is my favorite time of the year.  The atmosphere, the fact that there are only eight teams left, it's awesome," Birge said "I never got to make it as a player, but I would always think how sweet would it be to help a team get there."
Asked what they will tell their team before taking the floor Thursday, the coaches gave similar answers.
"We just need to play our game and stay relaxed," Alwert said. "Kids play thousands of AAU games and can handle this pressure better than even they think.   I want them to have fun really because they've worked hard to get here."
"My message to them will be to take advantage of the moment and this environment," Birge said. "This is a special moment, so why not give it your all?"