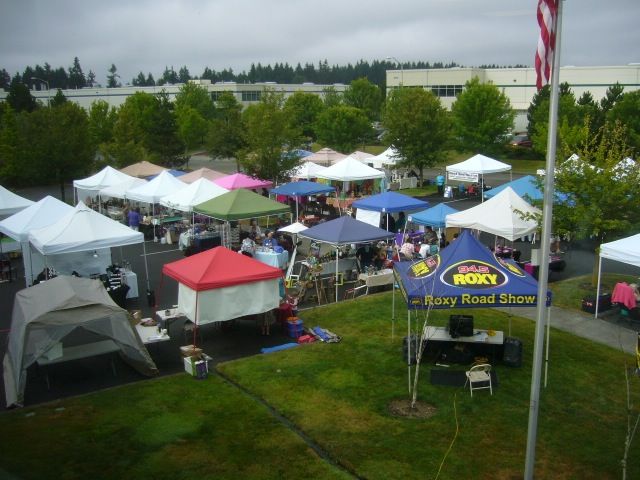 By Margo Greenman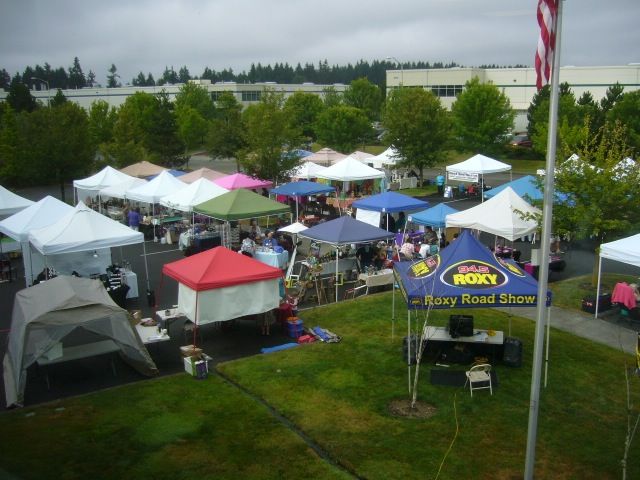 The Pacific Northwest leads by example when it comes to D-I-Y. Because of the region's inherent handcrafted culture, locals know all the best places to source their supplies, and for beaders, Shipwreck Beads is a no-brainer. Supplying the South Puget Sound and beyond with an endless selection of beads and crafting supplies for projects of all types, Shipwreck Beads has been the South Puget Sound's premier source for bead and jewelry making supplies for mandy decades.
Acknowledging the fact that Shipwreck Beads would not exist without their loyal customers, Shipwreck is giving back to South Puget Sound-area artists by showcasing their talents during the 2nd Annual Shipwreck Beads Artisan Market on Saturday, Aug. 9, from 10:00 a.m. – 5:00 p.m.
After a successful first year, Shipwreck Beads Artisan Market is providing local jewelers, crafters and artists with another fun opportunity to share their work with the community. "The main thing that brought on this event was our customers," says Shipwreck Beads' Social Media Coordinator and "jill-of-all-trades" Kelsy Vincent.
"A lot of our customers have small businesses. They have Etsy shops and vend at other events. The Artisan Market is an opportunity for us to support our customers. It's exciting to see what they make with the products they purchase from us," she explains.
From jewelry and ceramics, to clothing, stained glass, fibre arts and more, Shipwreck Beads Artisan Market is a day for the community to peruse and purchase the handiwork of talented, local artists while enjoying a beautiful summer day in the South Puget Sound.
So, what can you expect to see at this year's anticipated event? In addition to the more than 70 vendors who will be featured at this year's Market, event-goers will also love the other "extras" Shipwreck Beads has lined up to make this year's Market even better than last year. "We have Heavenly Hog BBQ doing food all day, 94.5 Roxy radio will be doing a full day of live radio remote, and TierraCast will be doing some "make-and-takes" in our showroom," says Vincent.
Vincent says she is most looking forward to the "make-and-take" seminars at this year's event. "We had some demos last year, but this year we'll have some make and takes for people to be able to make something and then take it home with them," she explains. Hosting one of the "make-and-take" classes is California-based TierraCast, a respected manufacturer of quality cast and lead free metal beads.  For a small fee, participants of the class will be able to make a TierraCast inspired craft and take it home with them to enjoy after the Market event is over.
Another addition to this year's Market – carried over from Shipwreck Beads' Winter Market – is the food drive. Attendees of the event are encouraged to bring two non-perishable food items with them to the Market. Each non-perishable food donation will be entered into the Market's hourly raffle for a chance to win handcrafted items from the featured vendors, as well as gift cards to Shipwreck Beads. All of the food collected at the event will be donated to the Thurston County Food Bank to help local families. Vincent says, "[Shipwreck Beads] is really excited to help our community by doing the food drive."
Shipwreck Beads has been a local fixture in the South Puget Sound community since the late 1960s. Originally a nautical-themed antique store that "just happened to keep a few trade beads in stock," Shipwreck Beads has since grown to become one of the largest and most recognized sources for beads and jewelry crafting supplies in not just the South Puget Sound, but the entire Northwest.
With its 22,000-square-foot showroom, Shipwreck Beads boasts more than 30 aisles of "meticulously organized" beads. Patrons of Shipwreck Beads love the vast and curated collection of beads offered in Shipwreck's expansive retail area. Whether you're in the market for gemstones, Swarovski crystals, Peruvian ceramic, and other specialty beads, or are simply looking for seed, wooden or other common beads, Shipwreck is ground zero for beaders and crafters alike.
Shipwreck Beads' Artisan Market will take place on Saturday, Aug. 9, from 10 a.m.-5 p.m. For more information about Shipwreck Beads, visit their website here. Additional details about the market and participating vendors can be found on Shipwreck Beads' Artisan Market's Facebook page here.
Shipwreck Beads' Artisan Market
Saturday, Aug. 9, 10:00 a.m. – 5:00 p.m.
8560 Commerce Pl Dr NE
Lacey, WA 98516
800-950-4232