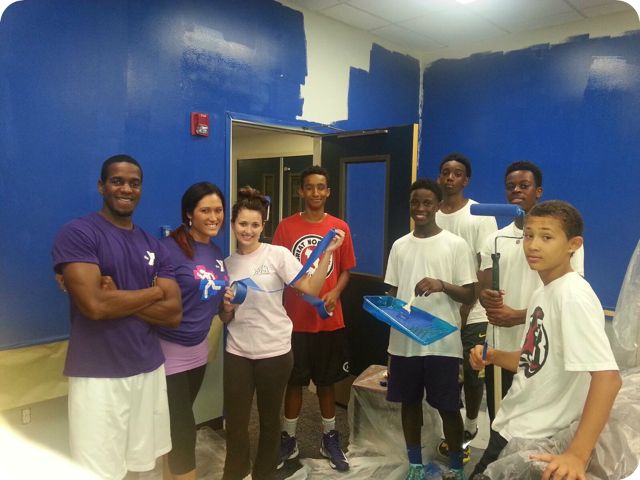 By Jessica Peyton Roberts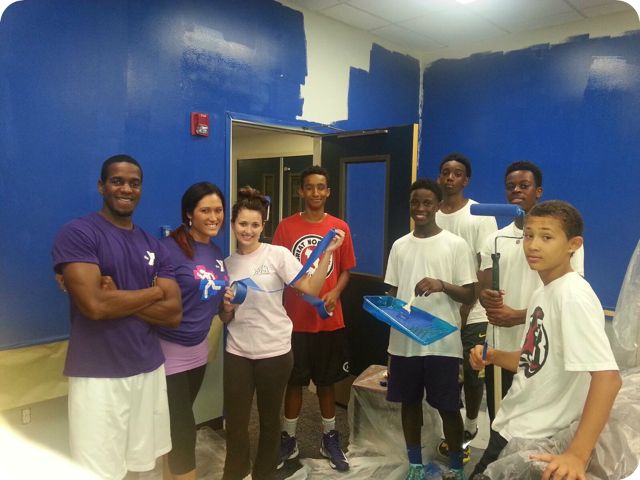 What happens when a group of business professionals extend their definition of networking to include community action? This past Spring, the members of Networking in Lakewood (NIL) pledged to raise $10,000 for the Lakewood YMCA's Annual Campaign. The Y is one of the largest charities in the nation, focusing on strengthening local communities through youth development, healthy living, and social responsibility. James Fowler, Insurance and Financial Services Agent with Sound Retirement, explains, "You can't be a network of one – it just doesn't work."
Finding a Way to Thank the Lakewood YMCA
In early 2011 Fowler started inviting local professionals to a weekly networking meeting at a Lakewood Forza coffee shop, managed at the time by Gil Quante. A year later, NIL's membership was testing the shop's capacity, having grown to almost 40 regular attendees. When Quante moved to run the Lakewood YMCA's Forza, he invited Fowler and NIL to follow.
The Lakewood YMCA offered Fowler their newly completed Community Room for NIL's weekly meetings. Soon, Fowler, along with the NIL leadership team, Sherry Music and Sara Cerda, started asking how they could show the group's appreciation for the Y's generosity.
Fowler and Cerda met with Executive Director, Clayton DeNault, to discuss how NIL could raise money for the Annual Campaign, the Lakewood YMCA's program connecting kids with life skills, art, sports, and educational programs. The Annual Campaign was previously called the Strong Kids Campaign, but the message of "The Y.  So much more." stays the same.
Sponsoring YMCA Members to Attend Camp Seymour
An important component of the fundraising campaign is the Y's Camp Seymour in Gig Harbor. The camp is open year-round, hosting campers for residence, day, and weekend programs. Family Camp is another option for those looking to join their children. As Tauna Shoemaker, Marketing and Development Director, describes, "Our goal is to develop kids into the best you you can be." Campers are encouraged to challenge themselves in a non-competitive atmosphere through art, sports, and outdoor recreation skills. The camp's staff model positive values and leadership skills, emphasizing acceptance of and appreciation for individual differences. Campers like Darwin Hubbard Jr. report increased confidence, new friendships, and an overall respect for their peers.
Camp Seymour offers unique learning and recreational opportunities for campers, including "touch tanks" for studying marine biology, a rock wall for climbing, and big canoes accommodating up to 12 people. Camp Seymour is actively working towards becoming self-sustaining, and teaching campers about social responsibility in the process. Bruce Martin, Senior Director of Facilities and Maintenance, notes that "The Living Machine" has its own water treatment system, does vermiculture composting, and will be adding chickens soon. Campers learn how to preserve the ecosystem by helping sort materials for composting and recycling after each meal.
Introducing the Idea to the Group
Fowler, Cerda, and Music introduced the idea to the group, who agreed to collect voluntary $5 donations at the weekly meetings. Cerda, a Senior Associate with LegalShield, agreed to act as treasurer: "Giving back, either with your time or in monetary help, connects you to the community. As a business owner, my calling is to educate and share – following that path, by being my truest self by giving the community the best that I have and the best will come back to me."
Cerda's attitude seems to be shared by the group. Starting this December, NIL will make the $5 donation mandatory for group members. Fowler explains that although he was reluctant to introduce a seat fee for meetings, he was ultimately happy when the group voted to make contributions to the Y an official part of NIL's agenda.
To date, the group has raised around a third of their goal, thanks to regular donations, as well as NIL member's extra contributions. Individuals frequently raffle off a service or product to group members, with all proceeds going to the Y. Dan and Shelly Nicholson of D Zines, a Tacoma-based promotional products business, donated custom-designed t-shirts for campers. During a recent meeting, Kendrick George of Innovative Dream Builders, Inc. challenged fellow group members to pitch his company in 30 seconds in exchange for a $50 cash prize. The winner passed on the money to the Y, and George gave $10 per participant, totaling another $100.
How You Can Also Help the Lakewood YMCA
NIL invites community members to consider joining the group in supporting the Lakewood YMCA's Annual Campaign. In addition to monetary contributions, the Y also appreciates people donating their time as volunteers; the Y reports 9,535 donated hours this year. Those who are interested in collaborating with the Lakewood YMCA similar to NIL are encouraged to schedule an "Awareness Tour," so that a staff member can highlight the numerous educational, career development, and recreational activities donors make possible.
To make a donation, click here.
9715 Lakewood Dr SW
Lakewood, WA 98499
253-584-9622