By Margo Greenman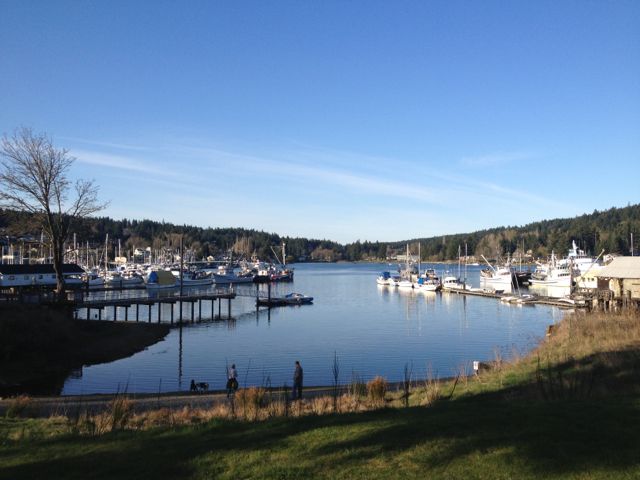 A picturesque maritime community located along the salty shores of the Puget Sound, Gig Harbor, Wash., is a beguiling town brimming with adventure and discovery for visitors of all ages. From its sparkling waterways to its leafy green parks, outdoor recreation is bountiful in the Harbor, while old downtown offers unique shopping, dining and other tourism opportunities, fun for the whole family.
Because Gig Harbor hugs the shores of the Puget Sound, visitors can make their way by land or by sea. If you come by land and cross the iconic Narrows Bridges, you'll need to pay a toll on your way out of town. Plan ahead and pick up a Good To Go! pass and enjoy a reduced rate on your bridge crossing. Visitors who make their way via boat will enjoy the free, 48-hour docking available at Jerisich Park's public dock. Conveniently located in Gig Harbor's beautiful downtown, Jerisich Dock makes access to all of Gig Harbor's most renowned attractions easy.
Karen Scott, Marketing Director for the City of Gig Harbor, says once you're in town it's a must to experience what she calls the "two bookends." The more scenic parts of town, Scott says the attractions located at either end are available rain or shine, 365 days a year.
Scott suggests starting your visit with a stop at "bookend number one" and Gig Harbor's most photographed spot in town, the Finholm View Climb. A 100 stair climb, Finholm View leads up to a panoramic lookout of Mount Rainier, the Puget Sound and more. "It's a really fun thing to do with the kids and family, and it's a nice starting point into the town," says Scott.
From here, you can make your way across Harborview Drive, eventually ending at "bookend number two," Old Ferry Landing. Here, picnic tables and breathtaking views of the harbor await. It's a great stopping point to take in the view and just a rest a moment.
Between the two bookends and beyond, visitors will find plenty to see and experience in downtown Gig Harbor. Curiosities and treasures can be found in the antique stores, boutiques, bookstores and other unique shops that line scenic Harborview Drive, including Wild Birds Unlimited, Mostly Books, and Emilie Gallery and Boutique, just to name a few.
If you're looking for something a little bit more active, there are plenty of nearby ways to stretch your legs and get your heart rate up. Lee's SUP is a popular destination for people eager to test their balance on a stand-up paddle board. Rent everything you need to get out on the water and enjoy the Puget Sound firsthand. Or, if stand-up paddle boarding is outside of your comfort zone, you can opt to rent a kayak or boat at Gig Harbor Rent-A-Boat, or sit back and relax on a guided tour with Tom on a Destiny Harbor Tour instead.
After a full day of exploration, you're bound to be hungry. Sate your appetite and refuel for the rest of the evening ahead at one of the many family or adult-friendly dining and beverage establishments located throughout downtown. Adults ages 21 and older love filling up at the Tides Tavern. A local favorite, the Tides features a full menu of classic bar grub, killer fish and chips, gourmet sandwiches, a full beer list and much more.
If you're with the kids, popular family dining destinations include Kelly's (try the hand dipped cones for dessert), El Pueblito and the Gourmet Burger Shop. For a more upscale evening, visitors can make a reservation at the popular JW's, Brix 25, or Anthony's Home Port.
Thirsty adults will also love the curated selection of craft and locally sourced beverages found throughout the Harbor. From Gig Harbor's own locally owned and operated 7 Seas Brewing and Heritage Distilling Company, to the exquisite Morso wine bar, there's something sumptuous to sip on in every glass poured.
Of course, the fun doesn't end there. Scott says there are three "gems" along the waterfront that every visitor must see. "The Harbor History Museum is a state of the art building with top notch exhibits, and it's connected to Austin Estuary Park. Beyond the Museum we have the Gig Harbor Boatshop. The boat shop has a retail space, but what they really focus on is traditional boat building. As you continue down the Harbor you end up at Skansie Brothers Park and the Skansie Net Shed which is part of the Coastal Heritage Alliance." Scott explains that while there's plenty to see in Gig Harbor, these are a few can't miss stops to add to your itinerary.
Although, if you can't fit your adventure neatly into one day, there are plenty of hotels, B&B's and other accommodations available to help you extend your "staycation." The Inn at Gig Harbor and the Maritime Inn are two popular overnight destinations complete with all the amenities you need for a comfortable and relaxing weekend getaway.
For information on other popular attractions and accommodations in Gig Harbor, visit the Gig Harbor Guide's website here.