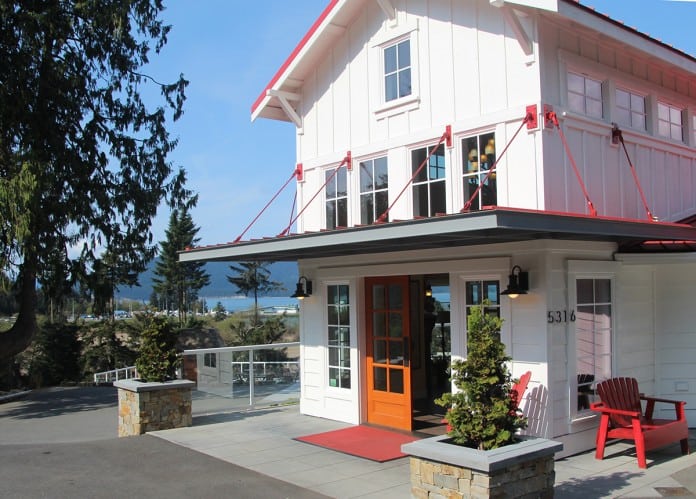 By Margo Greenman
If you've ever visited the San Juan Islands, chances are you've driven across Fidalgo Island and through the charming town of Anacortes. Maybe you stopped in town to fuel up before heading to the ferry terminal, or perhaps you made a special trip to visit the tulip farms in early spring, but how much have you actually explored the "Gateway to the San Juans?"
Located a short two-and-a-half-hour drive from Tacoma, Anacortes offers a variety of experiences for adventurous young couples, tot-toting families and relaxation-seeking retirees alike. Whether you enjoy rigorous hikes, low-key outdoor play, mouth-watering tasting tours or the arts, Anacortes is a Northwest Washington gem, too often overlooked.
Explore the Outdoors
Anacortes is popularly known for its vibrant fields of tulips in the spring, but after the summer heat hits and the tulips retire for the season, there are still endless options for enjoying the fresh air. Whether you want to keep things laid back with a mellow hike around Washington Park or turn things up a notch with some rigorous rock climbing, there are many ways to enjoy the great outdoors in Anacortes.
For low-to-moderate level activities, walking trails at Washington Park or picnics at Cap Sante are a great way to take in nature without breaking a sweat. If you want to take in the region at a slightly faster pace, bring your bike (or rent one from Skagit Cycle) and pedal your way across the historic Tommy Thompson Trail. If you feel like hitting the water (and maybe catching dinner while you're at it), there are myriad options for guided fishing tours through companies like Jolly Mon Charters.
When you're ready to get your heart rate up, head to the hills where there are ample options for hiking, biking and rock climbing. If you're looking to get your nature — and fitness — on, Mount Erie is a can't-miss peak offering challenging routes and sweeping views of Anacortes and the nearby San Juans. If you want to experience Mount Erie but aren't up for the trek, put your car in four-wheel drive and climb the back roads to the mountain's top.
All of these activities can be enjoyed in a day, or extend your stay for the weekend and experience it all. If you decide to turn your day trip into an overnighter, Anacortes offers a variety of ways to rest up. Book a stay in one of the city's many charming B&B's, get classy at the Majestic Inn and Spa, or rough it in the woods at one of the area's many campgrounds.
Enjoy a Bite to Eat
After a day in park, woods or on the water, you're sure to have worked up a healthy appetite. Luckily, Anacortes offers a surprising number of places to wine and dine. From sushi and pub fare to Mexican and more, there's a little something for everyone's palate in Anacortes.
For American-style burgers and hearty pub eats, the Brown Lantern Ale House and the Rockfish Grill and Anacortes Brewery are two favorites. (If you find yourself in one of these rambunctions eateries later in the evening, enjoy live music from some local talent.)
If you're in the mood for something with a touch of class, 5th Street Bistro offers upscale dining that pairs well with a blazer and heels. If you don't feel like cleaning up after a day exploring the woods but still want to sink your teeth into 5th Street Bistro's mouth-watering menu, hit the restaurant's bar for happy hour where things are a little more laid back. After you've ordered a drink, be sure to head up the stairs, glass in hand, for the best view of the city.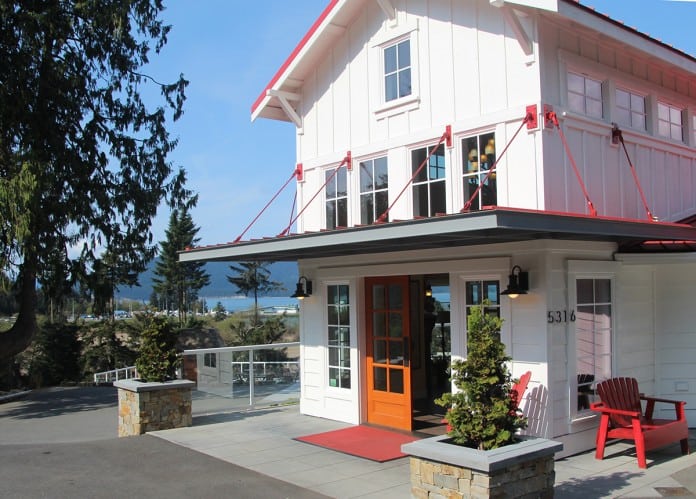 When you want to take your taste buds on a trip, venture to Adrift (where every Thursday is sushi night) or Frida's, for a fresh take on classic Mexican cuisine. Both offer a sleek yet comfortable atmosphere fit for a date night or family dinner out.
If you get into town early, Dad's Diner is a favorite for family-friendly diner food that serves up a breakfast so good you have to experience it at least once. The breakfast sandwich is top-notch.
Experience the Arts
Though the city of Anacortes is small (with a population of only 16,000), the town is serious about the arts and hosts a must-experience gallery walk every first Friday. The fun starts after dinner, when downtown Anacortes comes alive as local antique shops and galleries reopen their doors or extend their hours to host special tours, exhibits and more.
Accordion-playing teens show off their skills on the street corner as art lovers walk to and from the many participating businesses. Scott Milo Gallery is a popular spot to take in hand-painted artwork and other visual delights, while nearby The Business is a music lover's hot spot.
A variety of jewelry stores and antique shops offer late-night shopping for wandering locals and visitors alike, and Classic Style and Co. features impressive hand-knitted wears for those with a flair for fashion.
While strolling the streets in search of all things art, dip down the alley behind Commercial Avenue for a stop in at Caveman Al's Gallery of Small Sculptures for a look at his mighty miniatures. This impressive gallery is the workshop, or rather "cave," of Al, and it is both awe-inspiring and a bit humorous all at once. Al is a pleasure to visit with, and his good nature will send you on your way with a smile.
After you've had your fill of art, stop in at Mad Hatter's Ice Cream where you can get a hand-dipped scoop of bliss before heading back to the City of Destiny.
Anacortes is a cozy town with charm and class to boot. With so much to do, you may need to extend your stay. For more information, additional activities and a list of upcoming events, visit the Anacortes Chamber of Commerce's website.