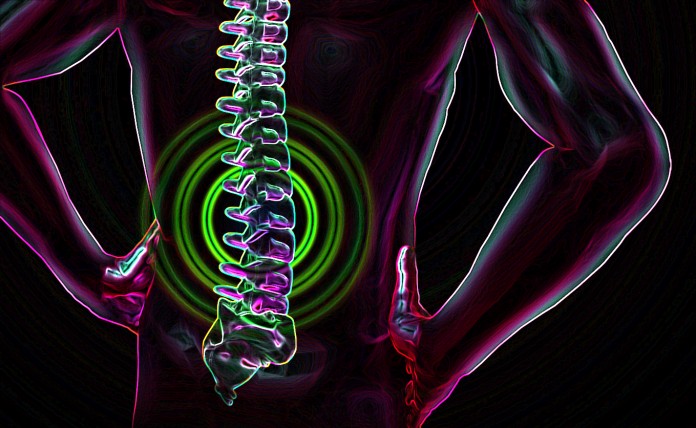 One in five people suffer from chronic pain. With numbers that high, chances are you or someone you know is suffering from symptoms of chronic pain right now. For people living in the South Puget Sound, Kurt Moss and his team of professionals at AIM Physical Therapy know just how difficult it can be to cope with these symptoms, which is why they provide their clients with premier chronic pain management services to help battle their individual pain symptoms.
With more than 25 years of experience in the field, Kurt Moss, owner and physical therapist at AIM's Puyallup and Tacoma locations, is an expert when it comes to chronic pain management. "Pain in the body is about survival. It is a warning sign. Long before pain represents a chronic problem, it can alert us to poor alignment, overuse, imbalance and inflammation," says Moss. He explains that, often, initial pain is overlooked and exacerbated because people will find ways to try and cover it up by overcompensating and engaging in unnatural movements as a means to lessen the pain. However, Moss says this approach is what leads to changes in the central nervous and musculoskeletal system, eventually worsening the condition and leading to symptoms of chronic pain.
Chronic pain, or pain that persists for more than three months is a common factor in the lives of many, and is, according to Moss, less about the body's structural changes and more about sensitivity within the nervous system. Damaged tissue can heal anywhere from six to 18 months, but residual, chronic pain can continue long after acute pain from an initial injury has healed. The residual pain left over from these injuries can affect people physically, emotionally, physically, culturally and socially. When pain becomes chronic and other factors of life are affected, AIM Physical Therapy's experienced, professional staff is ready to help.
"Pain changes the way we move," says Moss. "It is highly individualized, and clients will move in relationship to how their pain dictates the movement. The more we move in the way that pain dictates, the greater the changes in the Central Nervous System." Moss says this causes changes in the muscle system of not just the affected area, but of the entire body, and can affect strength, range of motion and other movements that can lead to further complications and tissue damage. Moss continues, saying that these types of movements can affect brain chemistry, too. "The mind-body connection works in complex ways to avoid having pain. This creates a cascading pattern that continues to cycle over and over, making it difficult for the person to break out of," says Moss.
AIM Physical Therapy evaluates each client's individual pain symptoms, addressing the pain from a perspective of how the client moves and what their movement patterns look like. By taking this approach, Moss explains that not only does AIM assess what the pain is, but they also identify the "dysfunctional movement pattern, the adaptive changes, and begin the active approach to retrain the brain in correct movement patterns." This retraining includes educating the client on specific lifestyle changes that need to be made, ways in which they can relieve stress, and even changes in their diets and smoking cessation.
Moss says smoking can make it more difficult for the body to heal, because cigarette smoke has, "a high affinity for the oxygen carrying molecule in the body. They love to get together. The carbon monoxide in the smoke sucks the oxygen from this molecule and reduces the oxygen levels in the body. This prolongs the healing, and oxygen is so important for healing tissue."
AIM recognizes the severity of chronic pain, and also acknowledges how challenging the rehabilitation process can be. Understanding this severity, AIM has developed a two year training program within the company that educates its physical therapists and physical therapy assistants specifically on how to make assessments and evaluations that identify symptoms of both acute and chronic pain. AIM's PTs and PTAs understand how tissues respond to different training levels and know how to stimulate different parts of the central nervous system in order to develop appropriate movement patterns for that individual.
For AIM therapists, Moss says, "It is exciting to our PTs and PTAs to see clients who have had years of pain-discomfort learn how to be self directed in exercise, movement patterns, and make lifestyle changes that improve the quality of their lives." These kind of successes are what AIM cherishes, and what propels them to continue providing outstanding service and care for their patients.
With three South Puget Sound locations in Tacoma, Puyallup and DuPont, AIM Physical Therapy is not only an experienced choice when it comes to chronic pain management, but also an accessible one. For more information on AIM Physical Therapy, to schedule an evaluation and more, visit their website at aimphysicaltherapy.org.