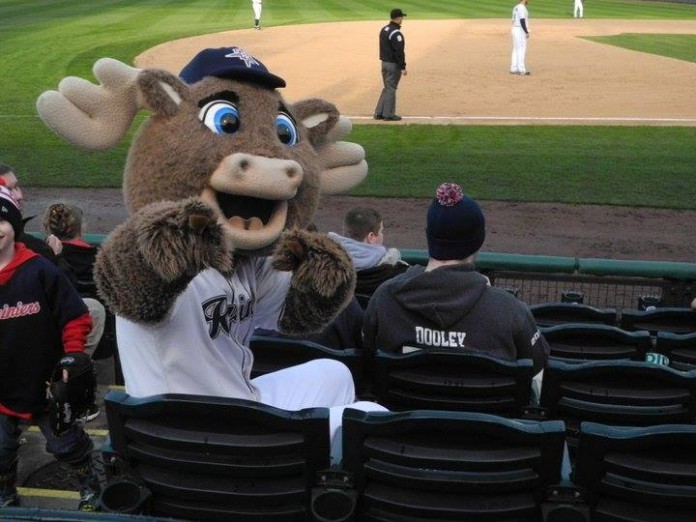 The Tacoma Rainiers are hitting balls out of the park, on the field and off.
The minor league baseball team isn't just tops in the Pacific Coast League-Pacific North standings but is getting high marks from baseball fans with the new kids play area that comes complete with a regulation Wiffle ball field.
"We are blessed with great ownership and great partners," Rainiers Team President Aaron
Artman stated in a release about the field's unveiling. "Brad Cheney had the vision, and the Cheney Foundation, Metro Parks and our group helped make it a reality."
The kids area along the first base line of Cheney Stadium is new this season through a partnership with the Ben. B. Cheney Foundation and Metro Parks Tacoma. It is located at the Mary Bridge Children's Hospital Family Pavilion, behind the grassy berm, allowing families to play a bit of baseball before the game. Or vice versa. The new Wiffle ball field is open to the public year-round — even when the Rainiers aren't playing.
"Since buying the team in 2011, our goal has been to create a great and constantly improving experience for our fans and the entire community," Tacoma Rainiers CEO Mikal Thomsen stated. "The play area is something we have talked about for a couple of years. It's great to see that vision now turning into reality."
The stadium's play area also offers innovative climbing, movement, and flexibility-based structures to keep children active between innings or to burn off "the wiggles." But the clear winner with children and parents is the Wiffle ball field, where dads and daughters, moms and sons, can smack plastic balls or flow in and out of pickup games that start almost the instant after the gates open. Bats and balls are provided. No one really keeps score and the ball flies over the home run fence more often than not, making even the youngest of children feel like the "sultan of swat."
"This is so amazing. I love it," Jack Davidson said while visiting the Wiffle ball field with his son Max during a recent game. "I used to come here as a child. My friends and I would just sit on the hill and watch the game because we didn't have any money. Geesh, I was in junior high before I ever got anywhere near the field."
His dad took him for his birthday. It was a game between the Tacoma Tigers (now the Rainiers) and Vancouver Canadians, Davidson recalled. He doesn't remember who won. He just remembers it as a sunny day of baseball watching with his late father. He recounted the crack of those bats, the smell of the popcorn and impressive pile of peanut shells he and his dad left by the time the game ended.
"That was a good day," he said as Max neared the front of the lineup to make his first at-bat appearance outside of a backyard t-ball set. "Man, I wish they had this when I was a kid. I mean look at this. None of these kids probably knew each other before now. And here they are playing with each other and acting like a team. This is just so freaking cool."
It took seven swings before his bat greeted the ball with smack for a line drive to center and more than a few hoots and cheers from the dugout. Sure, Max should have stopped at first, but he just kept on running. Every hit is a home run to a 7-year-old. Every base is worthy of a slide.
Davidson and his son finally made it to their seats in the third inning of the Rainier game playing just yards away. Max always managed to hit a home run.
It's Wiffle ball at Cheney. That's how Tacoma rolls.
For more information about Cheney Stadium and its new Wiffle ball playfield, the Rainiers' current season and more, click here.