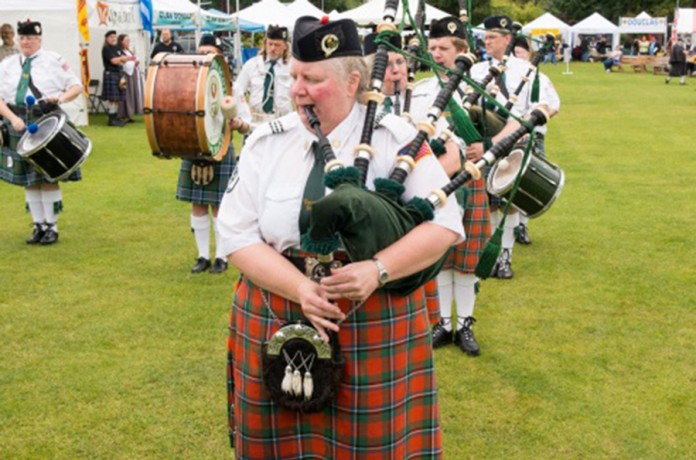 The ties between Scotland and the Pacific Northwest date back to the earliest days of exploration and, despite the 4,500 miles that separate them, this connection has been building ever since.
The members of the Lowland Scots clans peppered the tales of Pacific Northwest exploration, while Highland and Island Scots dominated the regional fur trade to the point that the who's who of early pioneering "reads like a muster-roll of the clans," wrote 19th-century journalist A. Inness Shand.
Among these early explorers was James Cook, who explored the Pacific Northwest in 1778 and has the distinction of giving a place the oldest non-Indian name that is still in use on Washington State maps today. That place is Cape Flattery, the entrance to the Strait of Juan de Fuca. Then there is Archibald Menzies, a botanist and surgeon who worked alongside Captain George Vancouver during his exploration of the area between 1792 and 1794. Payment journals from Hudson's Bay Co. posts at Fort Nisqually show that employees from up and down the ranks hailed from Scotland as well.
So it only seems fitting that Puget Sound has a growing number of residents who want to celebrate their Scottish heritage.
The Seattle Scottish Highland Games Association formed in 1947 as a way to keep Scottish traditions and histories alive through games, dances, storytelling and classes. This year's 70th annual Pacific Northwest Scottish Highland Games and Clan Gathering will be held at the Expo Center in Enumclaw on July 30, 31.
But there is an earlier and more local event for those looking to get their Scots on before summer's end. The Tacoma Highland Games is set for June 24 and 25 at Graham's Frontier Park. The annual games date back to 1970 as a demand for a more local showing of Scottish heritage.
"Our board's focus remains to make our event a family-friendly event," organization president Diana Kildow said. " We focus on the traditional competition (athletic, dance, piping/drumming), but offer many activities for our youngsters as well. We are excited to include all Celtic groups."
Children are drawn in by the Highland dancing, women and men are drawn to the drums and bagpipes, and the more athletically minded turn their eyes to the all-out Highland Games. The signature caber toss, for example, involves the throwing of a 100-pound pole end over end.
While the annual gathering draws all things Scottish into a single park, most of the dancers, pipe and drum bands, and craft workers are pressed into service around the region throughout the year for performances at fairs, parades and events, making Celtic pride a year-round activity that is drawing more participants — even non-Scots — along the way.
This year's event will showcase live entertainment from well-known Celtic musician Red McWilliams, as well as Irish/folk/rock/pop group The Celtic Spoons, Pacific Northwest Celtic troupe Banshie, and more.
Opening day ceremonies on Friday, June 24 will commence with the traditional Celtic Concert, followed by Saturday's traditional day-long games from 8:00 a.m. to 5:00 p.m.
Ticket prices for both events vary, so visit the Tacoma Highland Games website for more information, including discounted rates for tickets purchased in advance, online.
For more information about the region's Scottish heritage, click here.