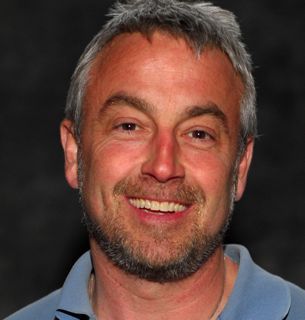 Dwayne Boggs knows homes.  He's been inspecting them for over 10 years throughout the South Sound.  And with that knowledge comes an excellent understanding of what can go wrong in a home, no matter how minor.  While you might call on the professionals for major home repairs, there are many things you can do on your own, with the right tools.
Here, Boggs shares his "must haves" for a complete Home Maintenance tool-kit.
Toolbox or Container – It's important to have an organized place to store your tools enabling you to find the right tool when it's needed.  A basic toolbox can be purchased at most hardware stores, but Boggs likes a five-gallon bucket with an organizer, sometimes called a "bucket jockey".  Easy to transport and big enough to hold everything.
Hammer – A 16-inch hammer is perfect for most jobs.  "I like a wooden handle," shares Boggs. "It's cheap and the wood handle absorbs some of the impact.  A steel handled hammer transfers that impact right into your elbow."
Screwdrivers – "I have four.  Two medium-sized flat head and two Philips head, one long and one short."  These can handle most household jobs although having a tiny one is great for electronics and glasses repair.
Tape Measure –"I use a 25 foot, one inch wide metal tape measure with a lock.  A thinner one will make measuring a room alone difficult."  If you've ever used a "floppy" tape, you know what he means.
Pliers – Boggs recommends a set of six pliers – 12-inch channel lock, 9-inch lineman, 8-inch slip joint, 8-inch needle nose, 10- inch vice-grip, 6-inch Vice-grip needle nose.  If that sounded like a foreign language to you, just take this list to the hardware store.  Pliers are inexpensive and having the right one can make all the difference.
 Wrenches – "My kit includes an 8-inch adjustable wrench, an eight piece univervsal wrench set, and an Allen wrench set."  Wrenches and pliers are different and are needed for different jobs.
 The "Extras" –Boggs recommends few other household items to have on hand.   Large and small flashlights, utility knife with extra blades, a 9-inch level, electrical tape, gloves, safety goggles, and various nails, screws, bolts and nuts.
Cordless Drill and Bits – A cordless drill happens to be my favorite tool in the house, making removing switch plates or putting up shelves a snap.  Be sure to get one powerful enough for the job, but not too heavy for you to handle.
To learn more about Boggs Inspection Services, click here or call 360-480-9602.